To import SCORM or xAPI content into your portal, log in either as an administrator or an instructor, and navigate to the course dashboard to add a new unit.
Then you can follow the steps described in this article for creating a unit using a file. The system will recognize the type of the file and create a SCORM/xAPI unit.
Once uploaded, the SCORM or xAPI content will be inserted into your unit's content. Notice that when it comes to SCORM content, new options are going to be available.
These are settings on how to embed your content (1), you may choose among iFrame or Pop up and this defines how this content is going to appear to learners, as well as the dimensions in width and height of your content (2).
Finally, there is an option that you can enable if you want to retain the failed status (3). In case a user failed the first time, they took the SCORM content. This status won't change even if the user retakes it and pass it.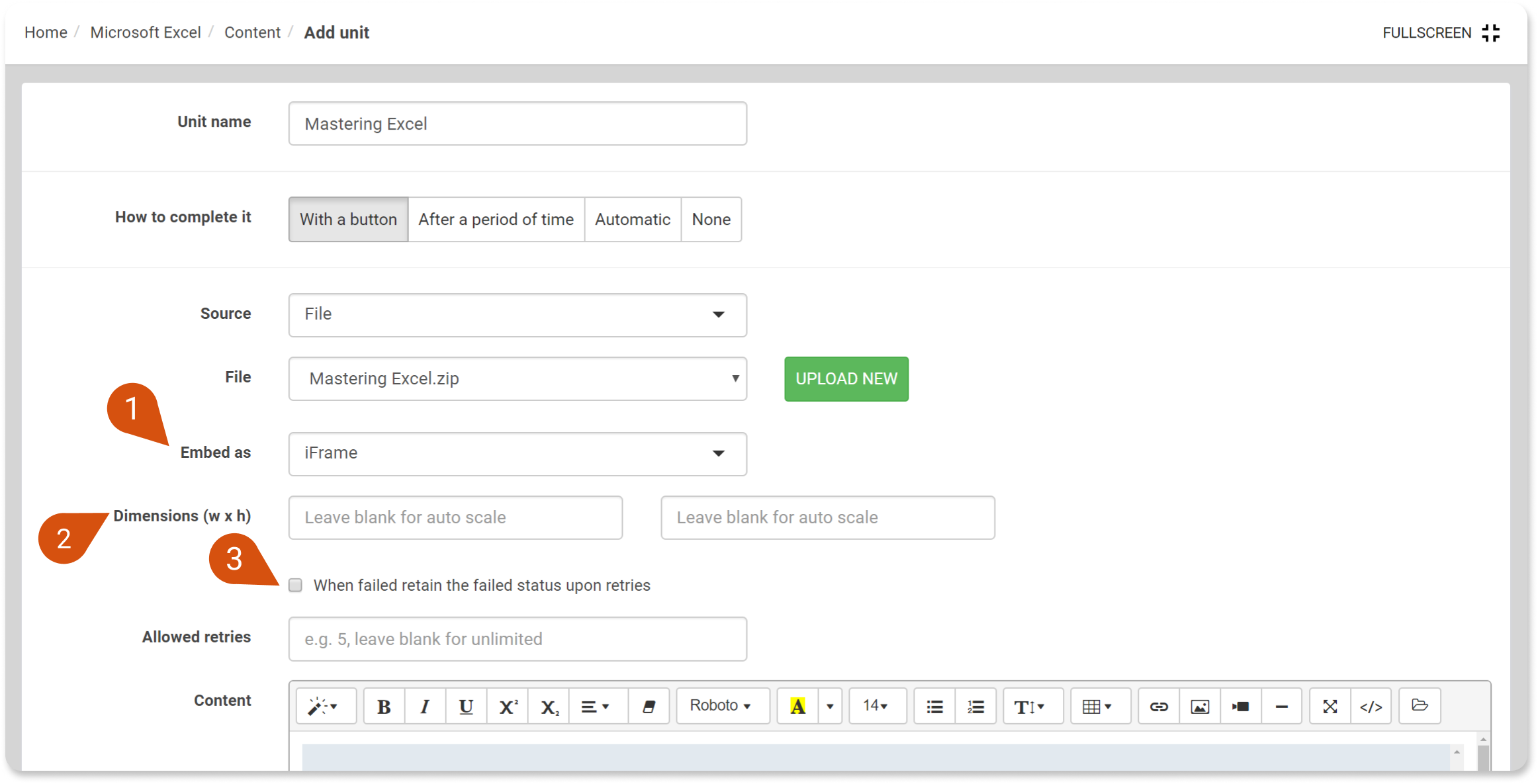 If you choose to embed your content as a pop-up, the content of your unit will be replaced with a "Click to start" button which will be used to start your content and open it in a pop-up window.
Review this guide to learn more about SCORM 2004.