GoToMeeting, GoToWebinar, and GoToTraining are web-hosted video conferencing solutions for conducting online events. Among other services, they offer desktop and application sharing, video chat, and conference recording. This post is a step-by-step instruction guide on how to integrate your GoToMeeting/GoToWebinar/GoToTraining account with eFront. (If you don't have a GoToMeeting, GoToWebinar or GoToTraining account, you can create one at http://gotomeeting.com, http://gotowebinar.com or http://gototraining.com.)
First, go to https://goto-developer.logmeininc.com and sign in (1) with your GoToMeeting/GoToWebinar/GoToTraining credentials.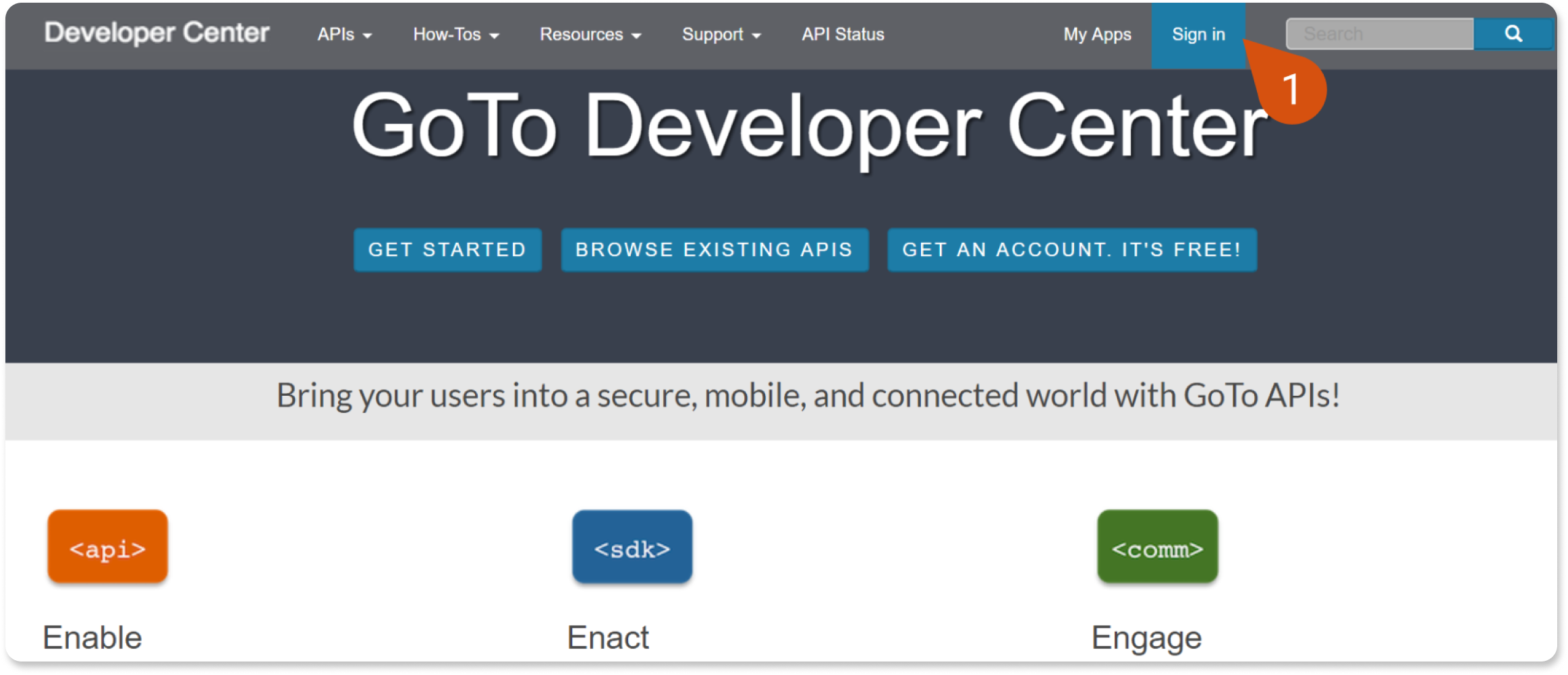 When you sign in for the first time, you are prompted to give the Developer Center App access to your GoTo account. To do that, just click on "Allow" (2).
From the Developer Center homepage, go to the "My Apps" tab. In the My Apps page, you can see all your apps, if you have any. To create a new app, click on the "+ Add a new app" button (3).
In the next page, enter your app's required parameters. Those are:
App name: Provide an identifier for your application. The app name is what users see when they are asked to allow access to API calls on their behalf.
Description: Add a description that helps distinguish your app from others.
API Product: Select which product you want this application to access.

For the Admin API or SCIM

: Create an application for any of the supported products (GoToMeeting, GoToTraining or GoToWebinar) to access the Admin or SCIM APIs. The Admin API does not currently support GoToAssist calls. To learn more, see Administration REST API.

For GoToAssist SeeIt

: Choose GoToAssist.
Application URL: Also known as the Redirect URL, it's the landing page where users end up after logging in.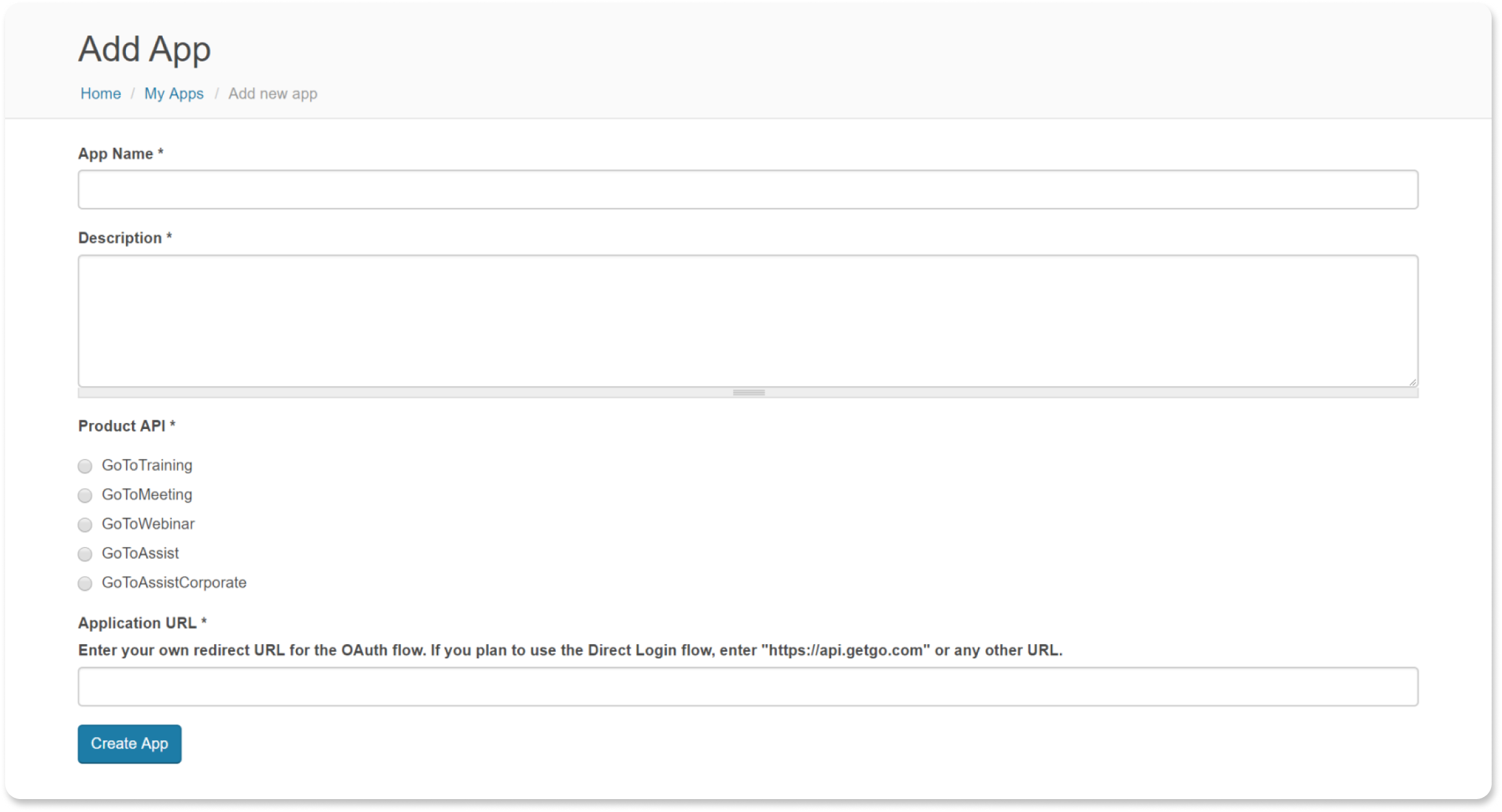 After entering your parameters, click on "Create App" (4) to proceed.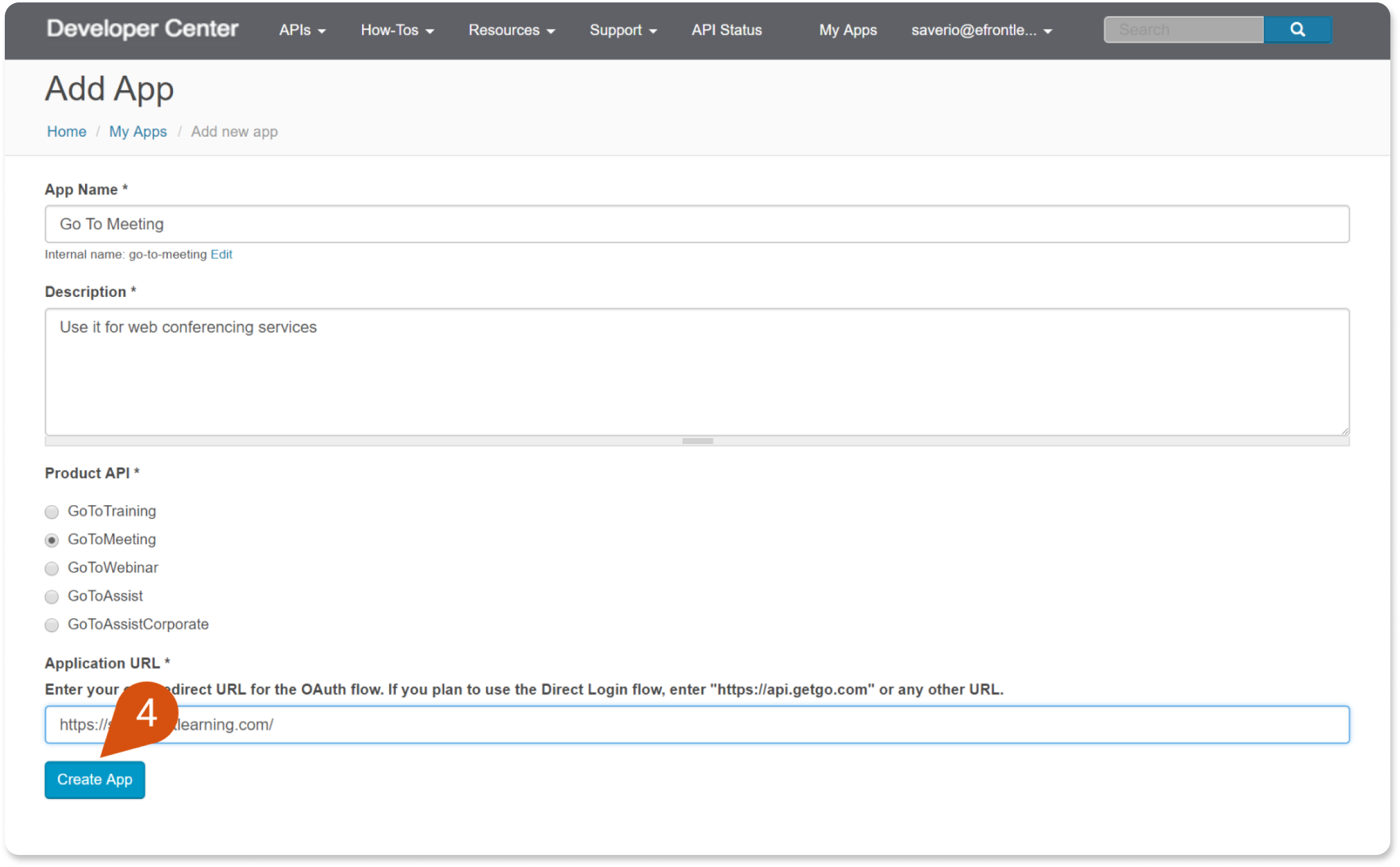 Back in the My Apps page, click on the new application's name (5) to open your app.
From the App page, copy the "Consumer Key" (6) and the "Consumer Secret" (7).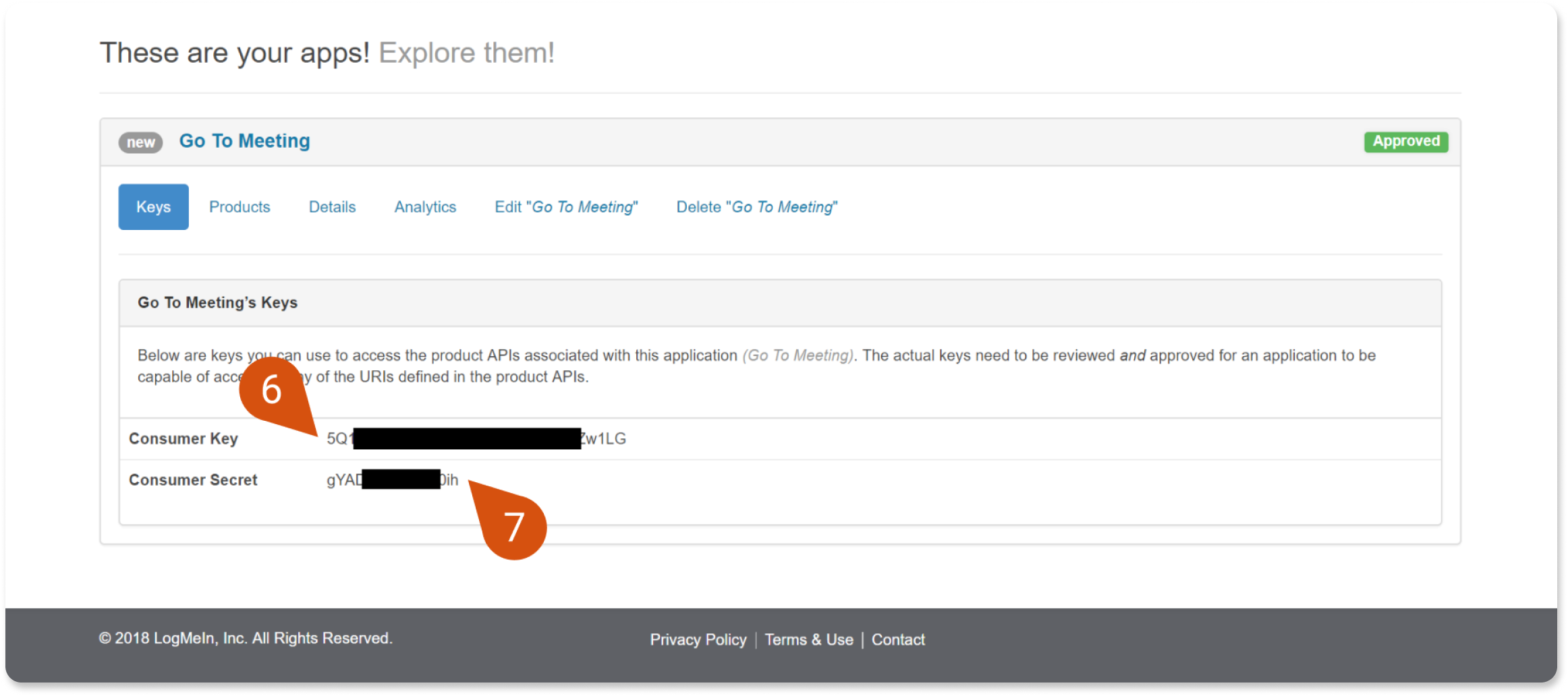 Then, log in to your eFront portal, go to the "System Settings > Integrations" section and click on the "Conferences" tab. Select the service you want to use. Enter the "Consumer key" and the "Consumer secret" and click on "Submit" (8).
Note: After submitting these codes for the first time, you are redirected to the GoTo page. There, you are asked to log in and provide access to the app you have created. When you're done, you are redirected back to the "Conferences" page in your eFront portal.