To export a lesson, visit the course's dashboard (1) and click on the 'Add content' option (2).
Among the drop-down menu that will appear, you shall see the option 'Go to lessons library' (3).
To import a lesson click on the downward arrow icon next to the 'Add lesson' button, which will bring up the option to 'Import lesson' (4). Clicking to import a lesson will open a popup form which will ask you to upload the .zip archive of your lesson. Upload the .zip file of your lesson and click 'upload' to import your lesson.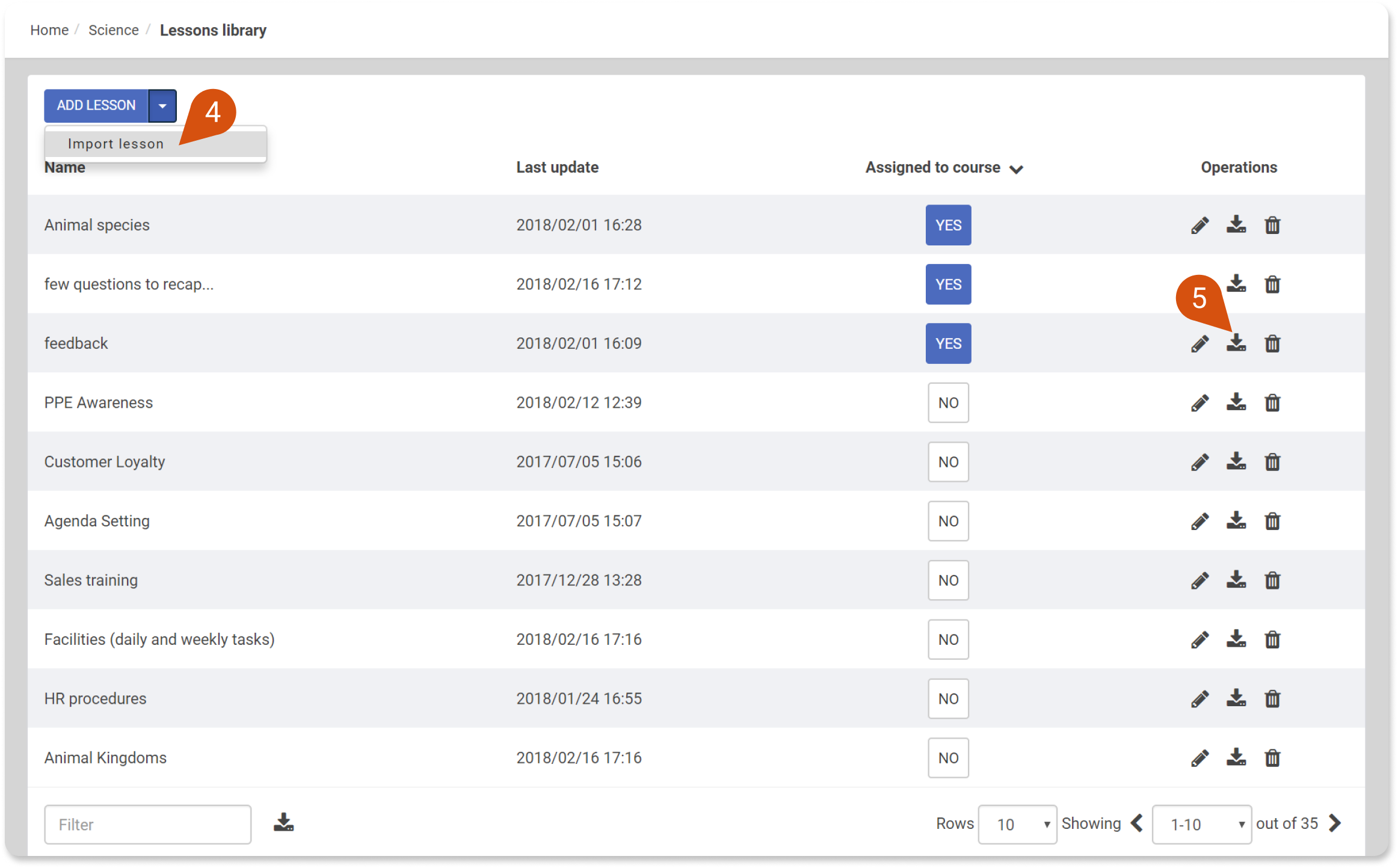 To export a lesson you can use the corresponding function from the 'Operations' column of the lesson's list (5). Clicking on this option will prompt you to download the .zip archive of your exported lesson.