The Gamification engine allows the administrator to select and parameterize the gamification characteristics according to his needs. For example, he may opt to use or not use Badges. The same goes for Levels, Points, etc.
Feel free to browse through the option that the gamification engine provides to set up your desired preferences. Go to the 'System Settings' -> 'Gamification' section (1) and you will find all of the available options. The first tab is the "Points" (2), from where you can turn on the points (3).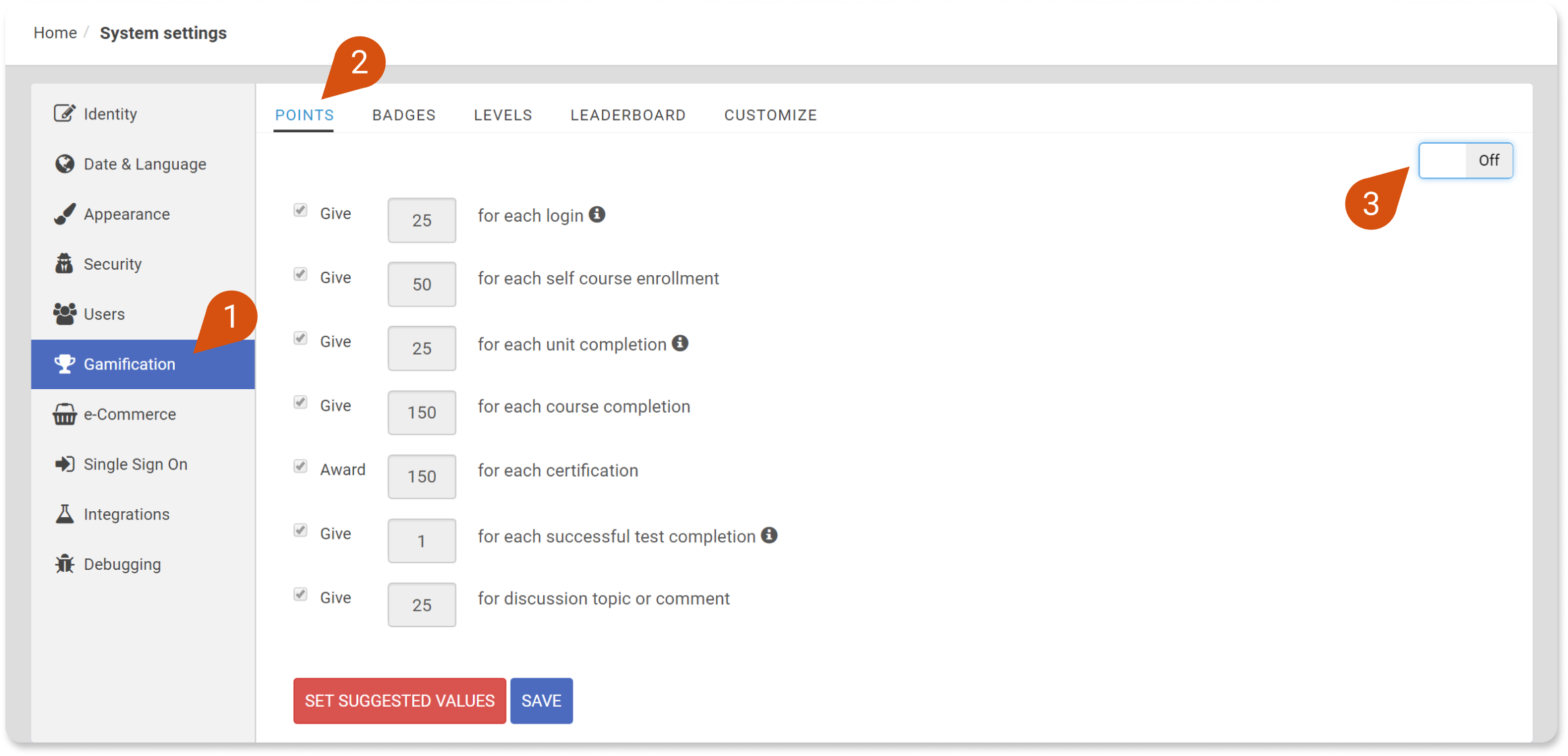 After turning them on, you can select the events (4) on which you want to award points to your users and specify the number of points that each action gives to the learners (5).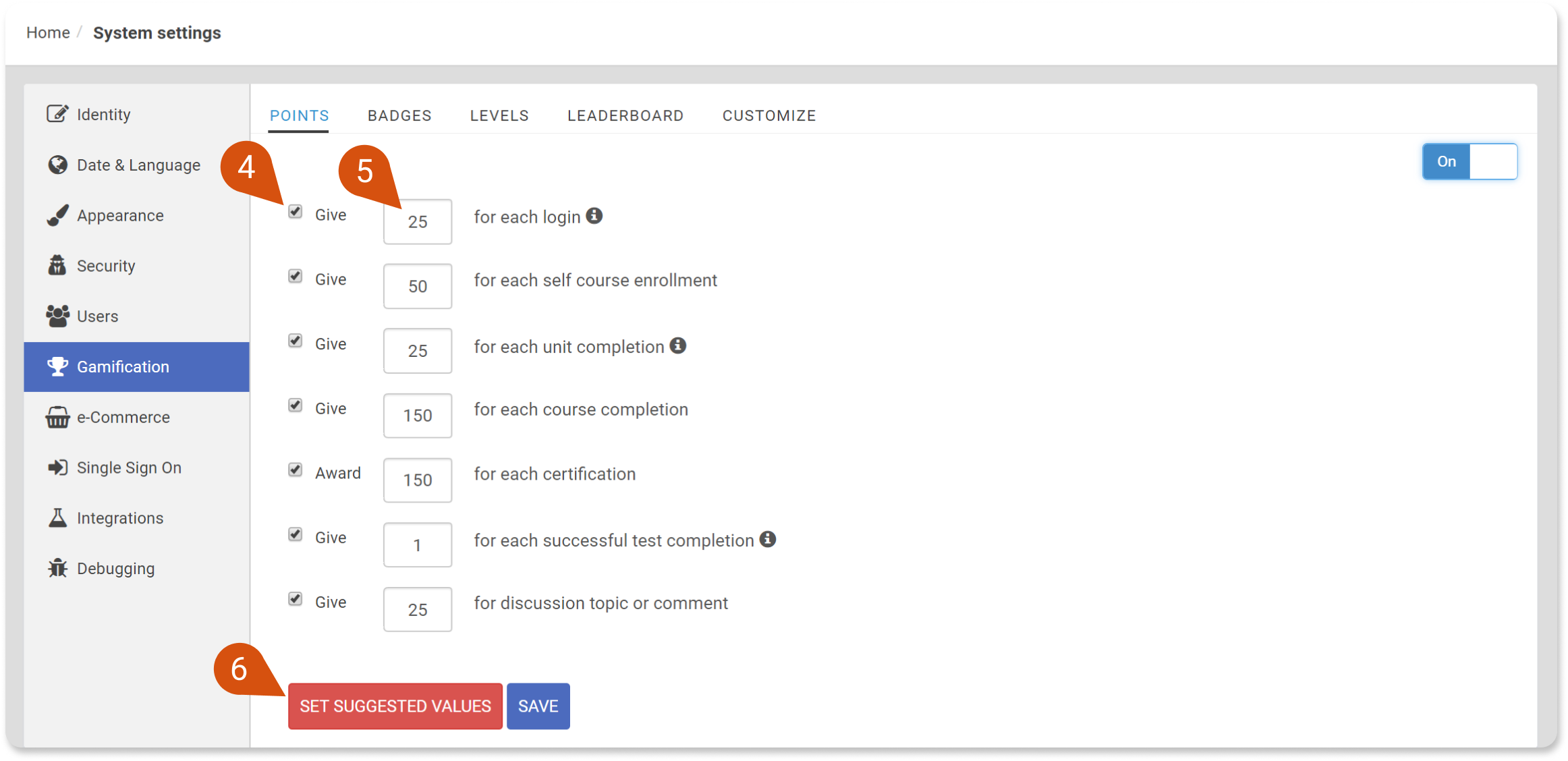 If you want to use the suggested values you can click on the relevant button (6) and allow the system to reset the values you have already set up and added the default ones.
In the same way, through the Badges tab you can enable the badges you want to use: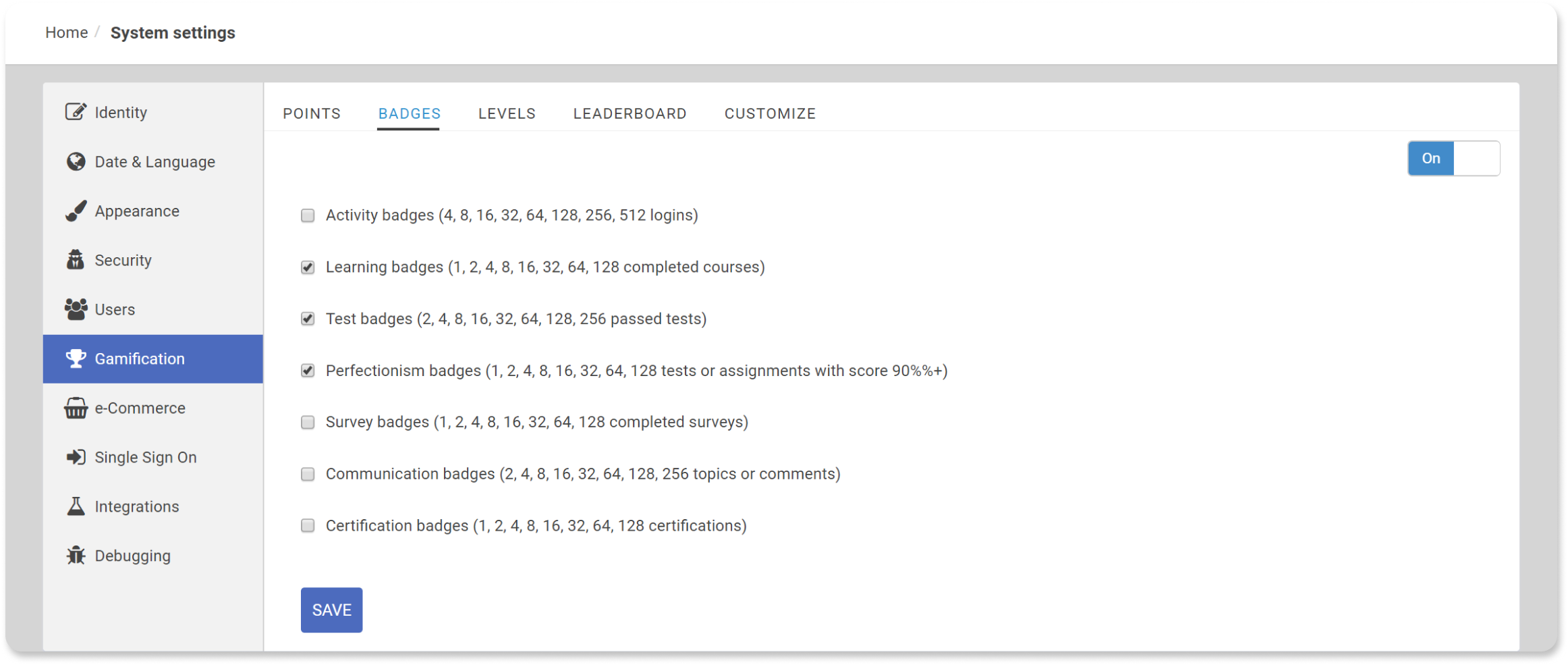 Through the Levels tab you can enable the Levels:

Through the Leaderboard tab you can turn the leaderboard on and select the gamification elements that you want to show up on the leaderboard:

Finally, through the Customize tab, you can customize the badges, as described in this article.