In order to generate reports on Gamification, you need to go to 'User Reports' (1) and click on the User. On the right side, click on the 'Gamification info' button (2), where you can view the status of Gamification for the User.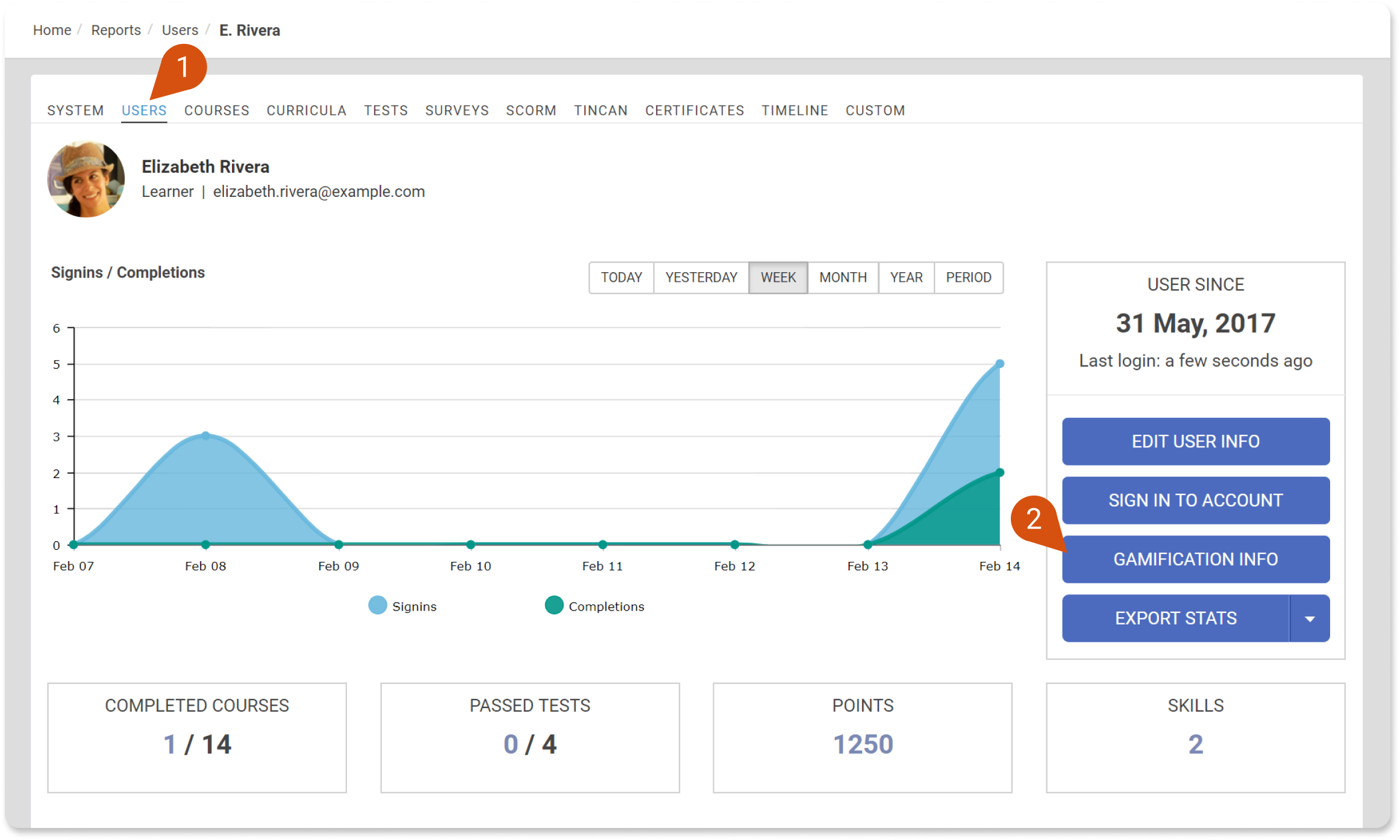 The same info is available in the User profile.
In order to view the overall ranking of your users, you can click on any feature, e.g. points, to check how the leaderboard is formed based on your user's progress. The same applies to the level ranking and badges collection.
Learners can view the leaderboard by clicking on the relevant icon with the points displayed (1).