When you have applied a filter to your report, this filter will appear on the top of your data in the report (1).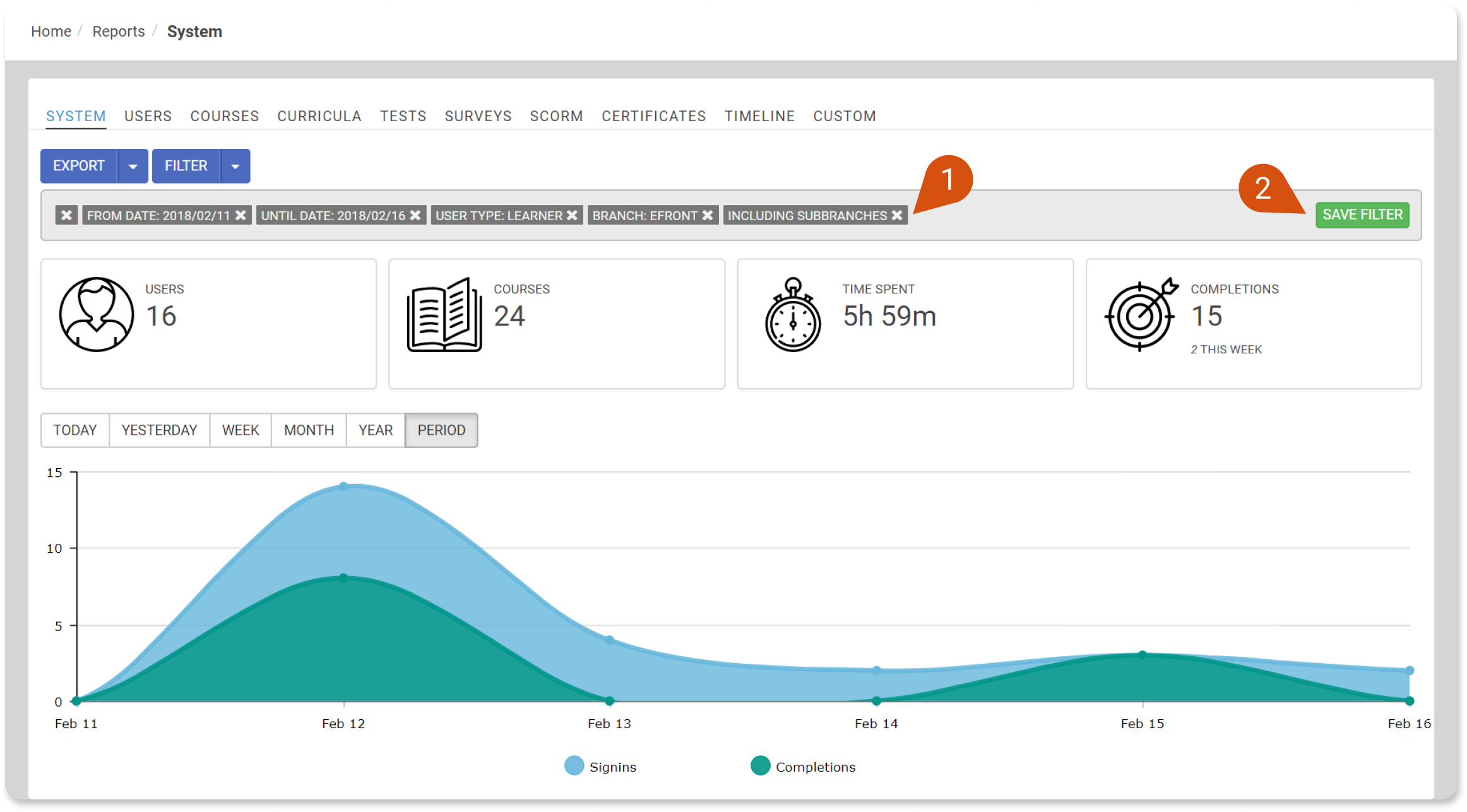 You may want to save this filter for later use. To do this, click on the save filter option that is located on the right hand of your screen (2).
Once you click to save your filter, a pop-up window will appear prompting you for a name for this filter.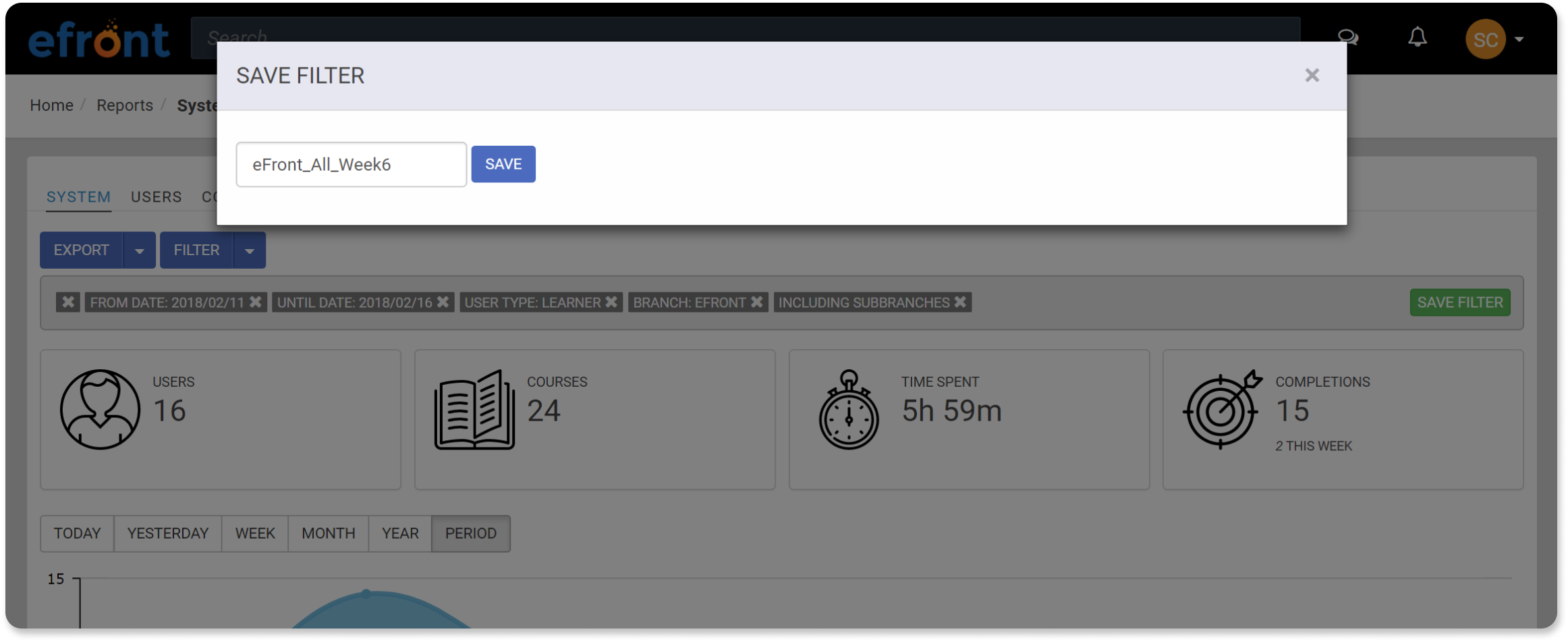 Provide a descriptive name for that filter. That's it! Your filter is now saved.
In case you want to apply this filter again you can access it from the filters button, clicking on the little arrow next to it (3). Then you can select the filter you want from the dropdown list (4).