The eFront Android app is available for free download in all the Google Play stores.
We also offer an option to install the app via browser for some specific areas where access to the Google Play store is blocked.
These are the steps:
1. Device Settings
On your Android device, go to Settings > Security and turn on the option that lets you install apps from unknown sources through the browser (this process may vary slightly depending on different Android system versions and/or devices).

2. Android app .apk download
Open your browser and visit the following address (paste the link):
https://www.efrontlearning.com/pages/static_content/eFront.apk
The download of the latest versions of the eFront app will start and complete automatically.
3. App installation
Click the downloaded file to complete the installation (1) of the eFront app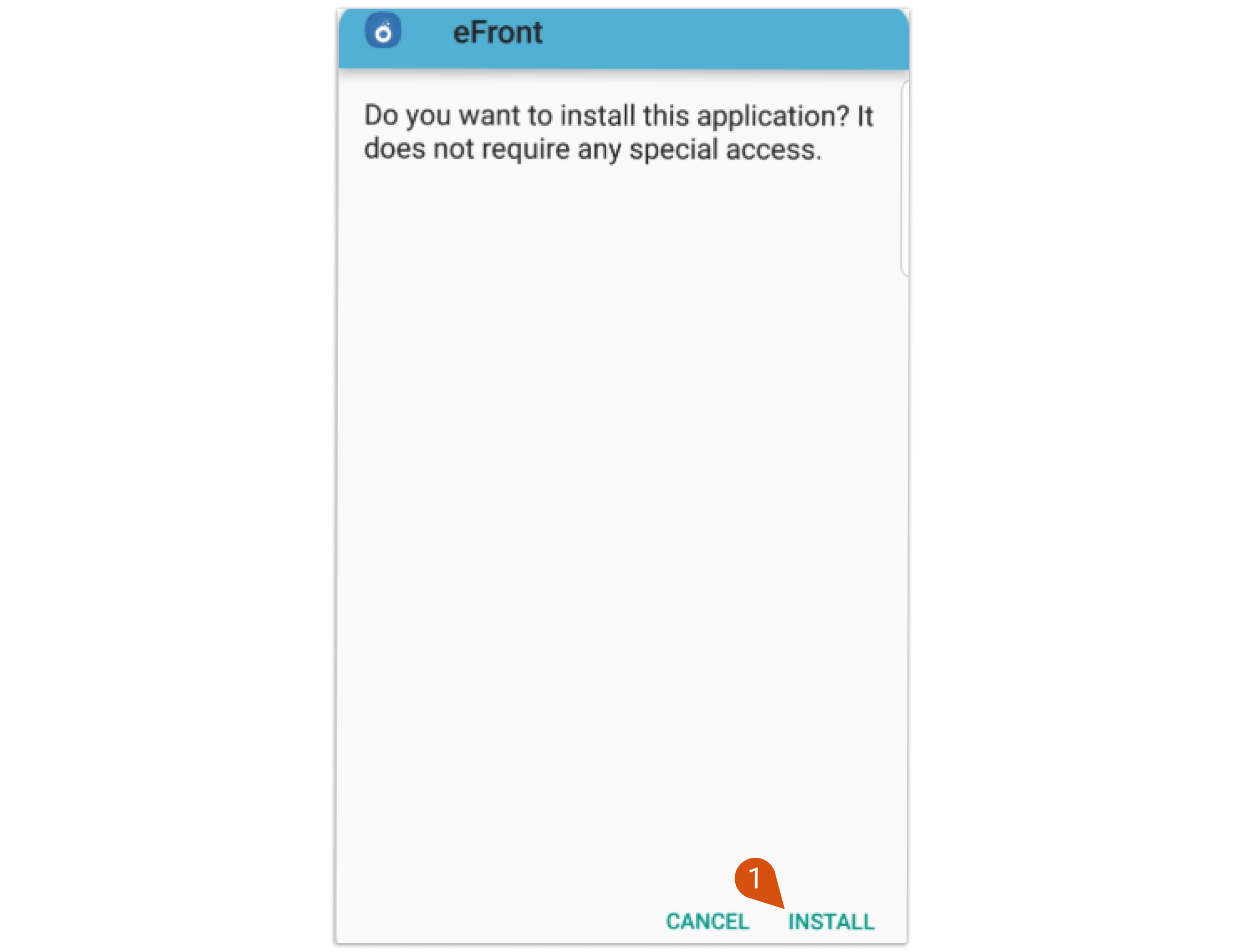 You are now ready to use the eFront Android app, even if you can't download it from the Google Play store.