eFront integrates with the EncodeMagic service to offer seamless, automatic conversions of various file types to a web-friendly format, ensuring that content delivery and compatibility is optimal across a multitude of devices.
EncodeMagic is enabled by default in all portals hosted by our servers and you can check its status as described here.
When you upload a video, audio, or document file, it will be sent to Encode Magic, transcoded on the fly, and delivered back to the system. The whole process usually takes a few minutes, during which the unit will be in a waiting state. Once it's done, you can visit your content and see the converted file in action.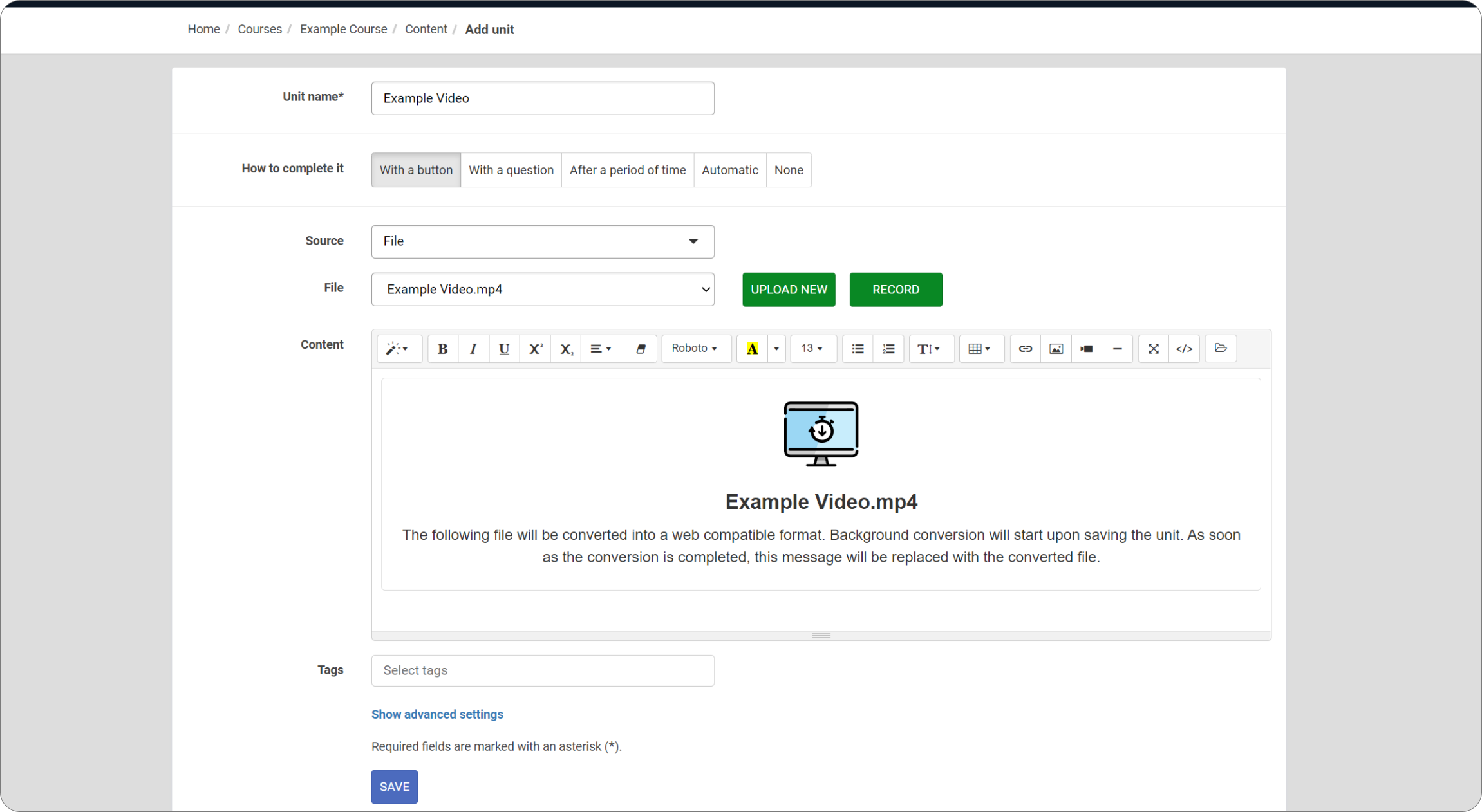 You can change how PPT files are converted, to either PDF or Video after accessing EncodeMagic settings in System settings (1) > Integrations (2) > EncodeMagic (3) > Presentation Conversion (4). PPT to Video conversion will preserve the audio and the animation in a PPT file.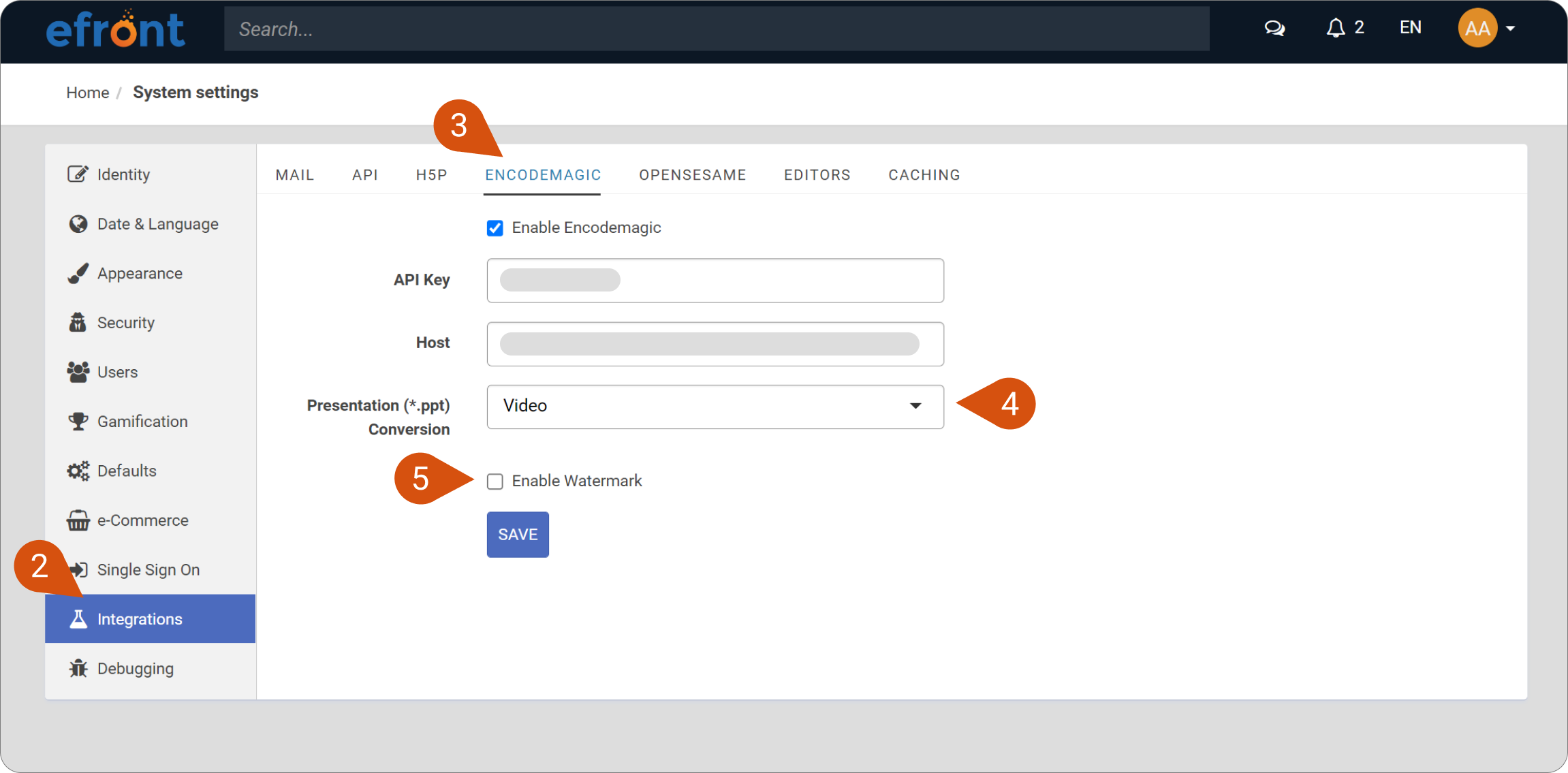 EncodeMagic allows you to add a watermark (5) of your logo to your converted video files which is the logo that you have in System settings > Appearance.
The Encode Magic Service will push the file to your site, once it's prepared. Thus, it is imperative that your web server is properly connected to the internet and accepts connections to the port 80.
Currently, most video and audio types are supported, as well as Powerpoint (.ppt) presentations. A short list of supported formats are as follows:
DOCUMENTS: DOC, DOCX → PDF
PRESENTATIONS: PPT, PPTX → PDF
VIDEO: MOV, SWF, AVI, WMV, WEBM → MP4
AUDIO: WAV, AAC, OGG → MP3
Note: Password-protected content files are not supported and will not be converted.
Note: Content conversion with the EncodeMagic integration is offered in all portals hosted by our servers, while on-premise/local installations will have to convert the files on their own (before uploading them), or they might use a web-enabled format (for example, mp4 for videos)