You have the option to ensure that the settings for some courses are set so that registration them requires the approval of your Administrator or Instructor.
To set this you need to go to the 'course properties' (1) and then to the 'advanced settings' and select the corresponding option (2):
Setting the above will make the access authorization for that course a requirement prior to the enrollment of users into courses.
Your users will be able to request access to this course through their catalog.
They can pay or get it for free if payment is not required and they will then be able to view this course among their course list with a pending indication (3) and without having the option to actually start taking the course.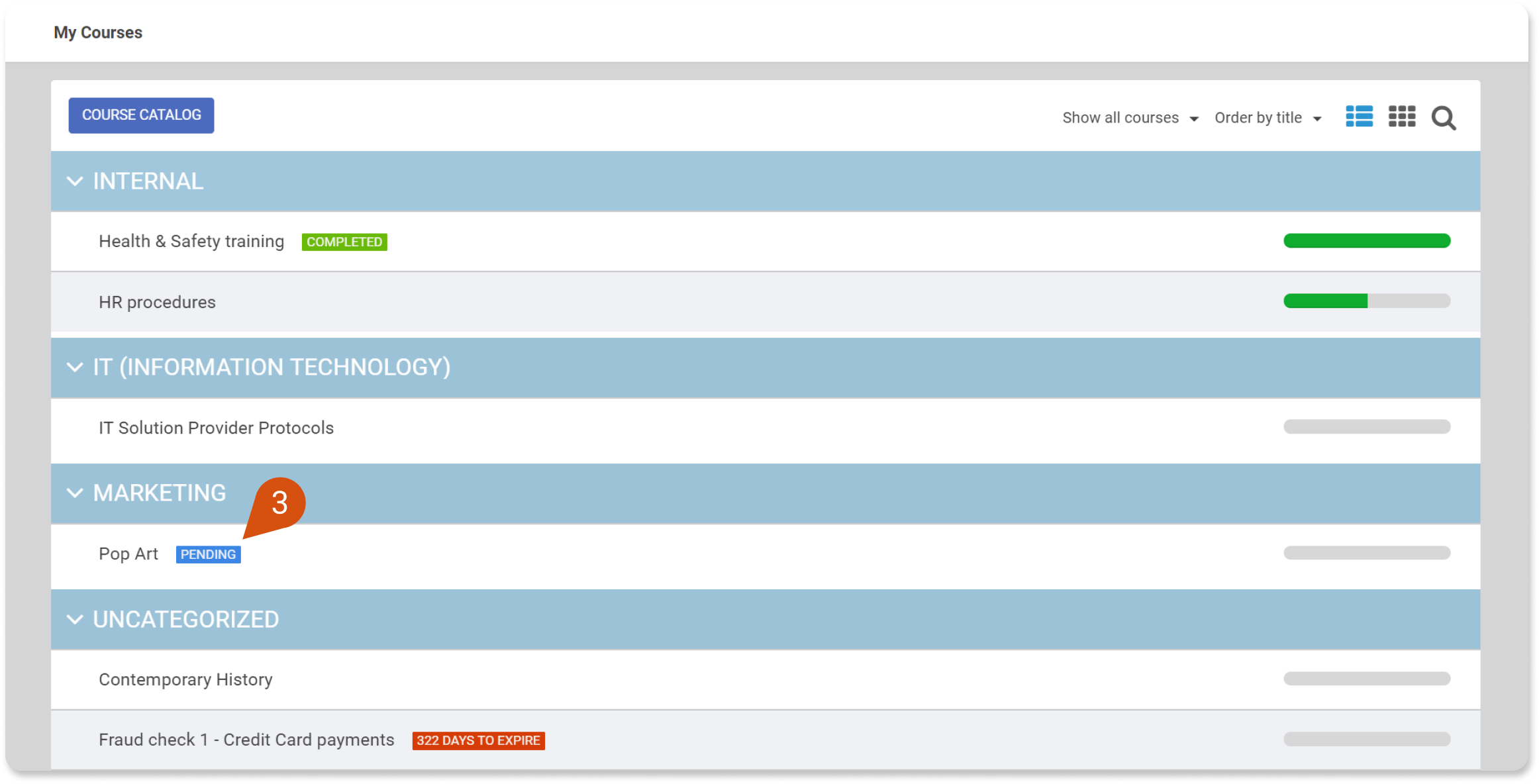 You will be able to approve or reject this registration request. Log in as Administrator to your account and you will be notified (4) that there is a new registration approval pending (5):

Clicking on the notification will get you to the course users list (you may navigate there yourself if you prefer and you will be able to view all pending registration requests).
A pop up will appear prompting you to either accept or reject the registration of a user for that course.