The Discussions section in the Admin homepage shows a list of all available 'discussions' (eFront lingo for a simplified discussion forum) and the number of discussion topics (or threads) that each contains.
Each discussion corresponds to a course and is created during course creation. You cannot create any discussion by yourself (unrelated to any course). All user types can create discussions and reply to their topics. Their permissions can be controlled through the User types section as described in this article.
For each discussion, you can view and delete its messages (1) and add new ones (2).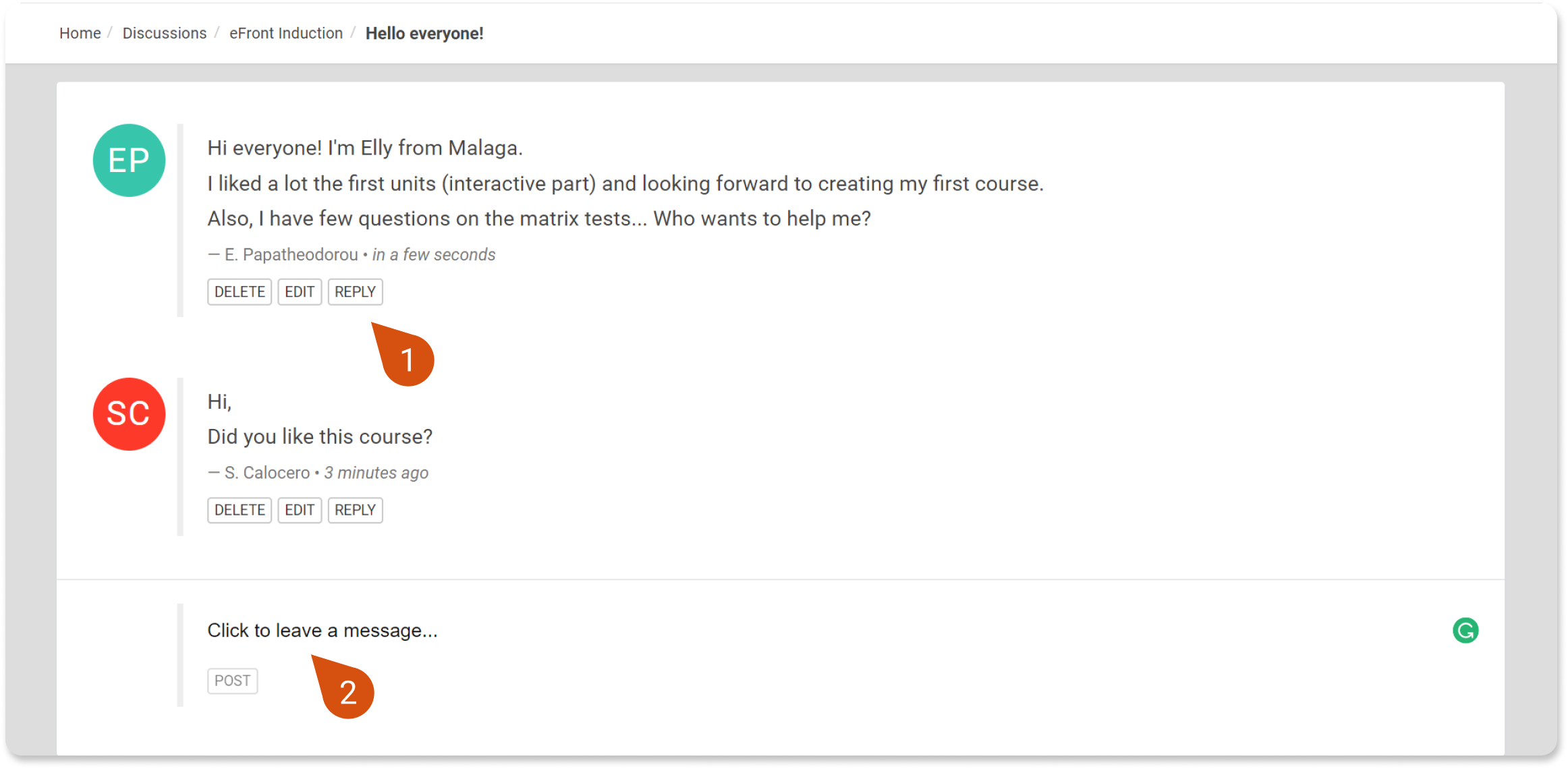 Note: If you want to upload a video file make sure that the file is in MP4 format, as our video conversion tool is not available in Discussions.
To add a new discussion about a course click the "Start new discussion" button (3) and enter its title and a short message to be shown to participants.
The users that can take part in a course's discussion are the Instructors and the Learners that attend the specific course.
Note: in case a user is a member of a branch he can only see the comments posted by other users that are also members of the same branch. So even if users of different branches attend the same course, they can only interact with members of the same branch in the Discussions.
Both Instructors and Learners can access the Discussion through the top navigation bar on the right under the communication button (1), clicking on the Discussions (2).