Private messages can be sent to other portal users using the Messages function. The recipients can be specific users or users involved in specific courses, groups or branches depending on your user type.
The administrator can communicate with every group and branch of the system, while a simple user can communicate only with users that share common groups, branches, courses, etc.
This behaviour is controllable by both:
In order to access the Messages section, log in to your account and you will see the corresponding menu shortcut, on the top of your screen, located on the right of the navbar (1).
Clicking on the Inbox (2) you will be transferred to the Messages section.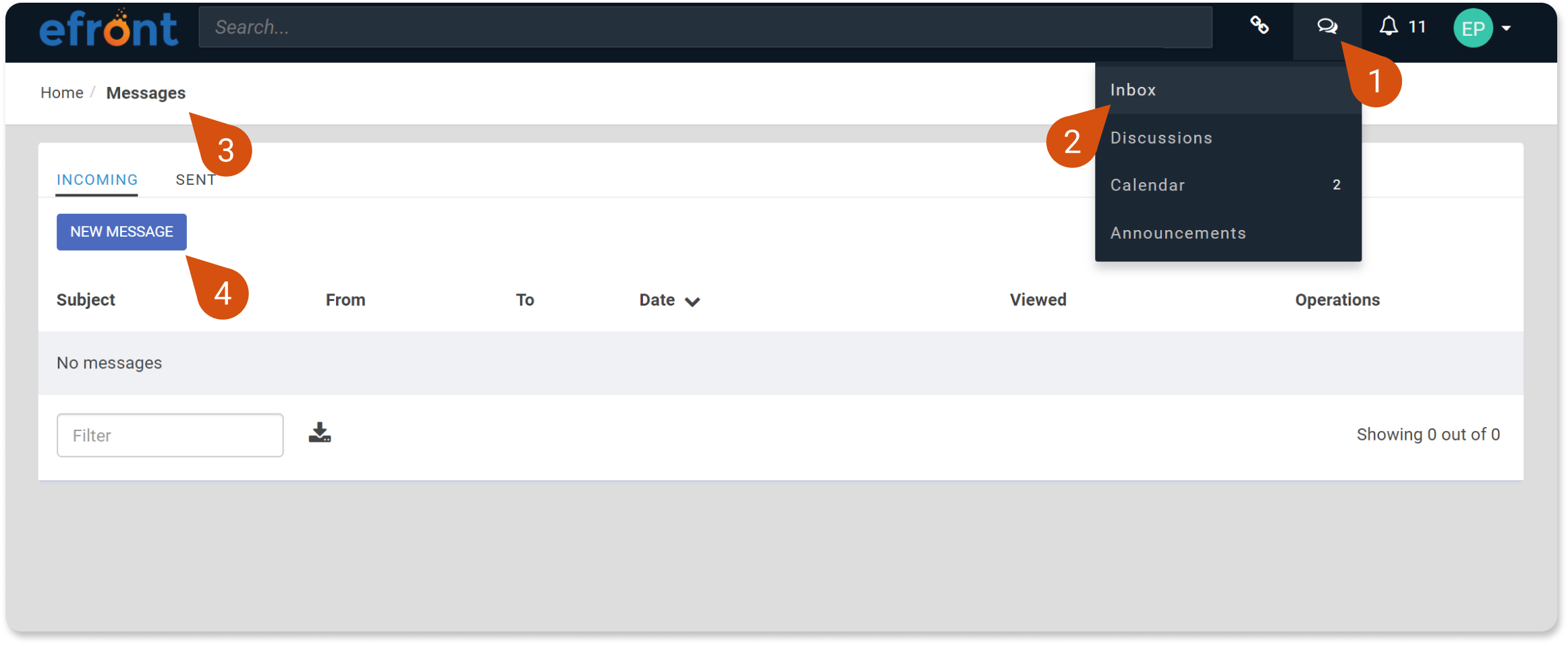 The Messages (3) section displays your Incoming messages along with their status and a second tab ("Sent") with a list of messages you have sent.
When a user can send messages to other users, will see the New Message (4) button. Click on it to draft the message and choose the recipients.
If you start typing in the Recipient (5) text area, you will receive all the related results, including Courses, Branches, Groups etc. Select the recipient you want, type the Subject and the Message and upload an attachment if you wish. Administrators can send a message to All Users (6) of the portal at once.