You have the ability to maximize the viewable area for your learners when they take a course with eFront. This helps them to achieve more focus on your courses' content without any distractions since it removes unnecessary visual elements from their screen that may produce 'noise'.
In order tο maximize the viewable area for the learners, log in as administrator and from your Administration dashboard, visit System settings > Appearance (1).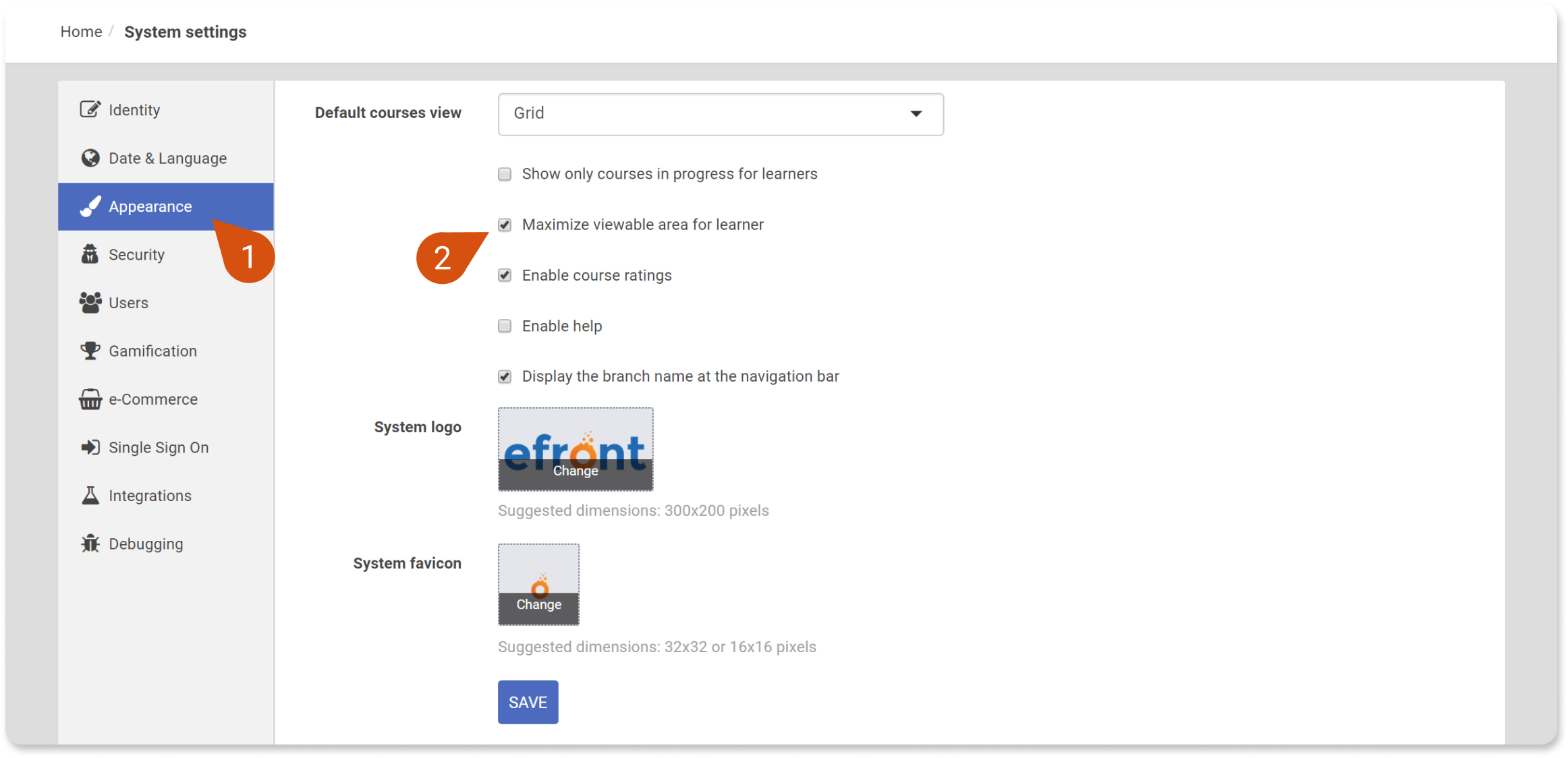 Then check the 'Maximize viewable area for learner' option (2) and click save.
When your learners take their courses from now on, while browsing some content in your portal, they will see a screen as shown in the next screenshot.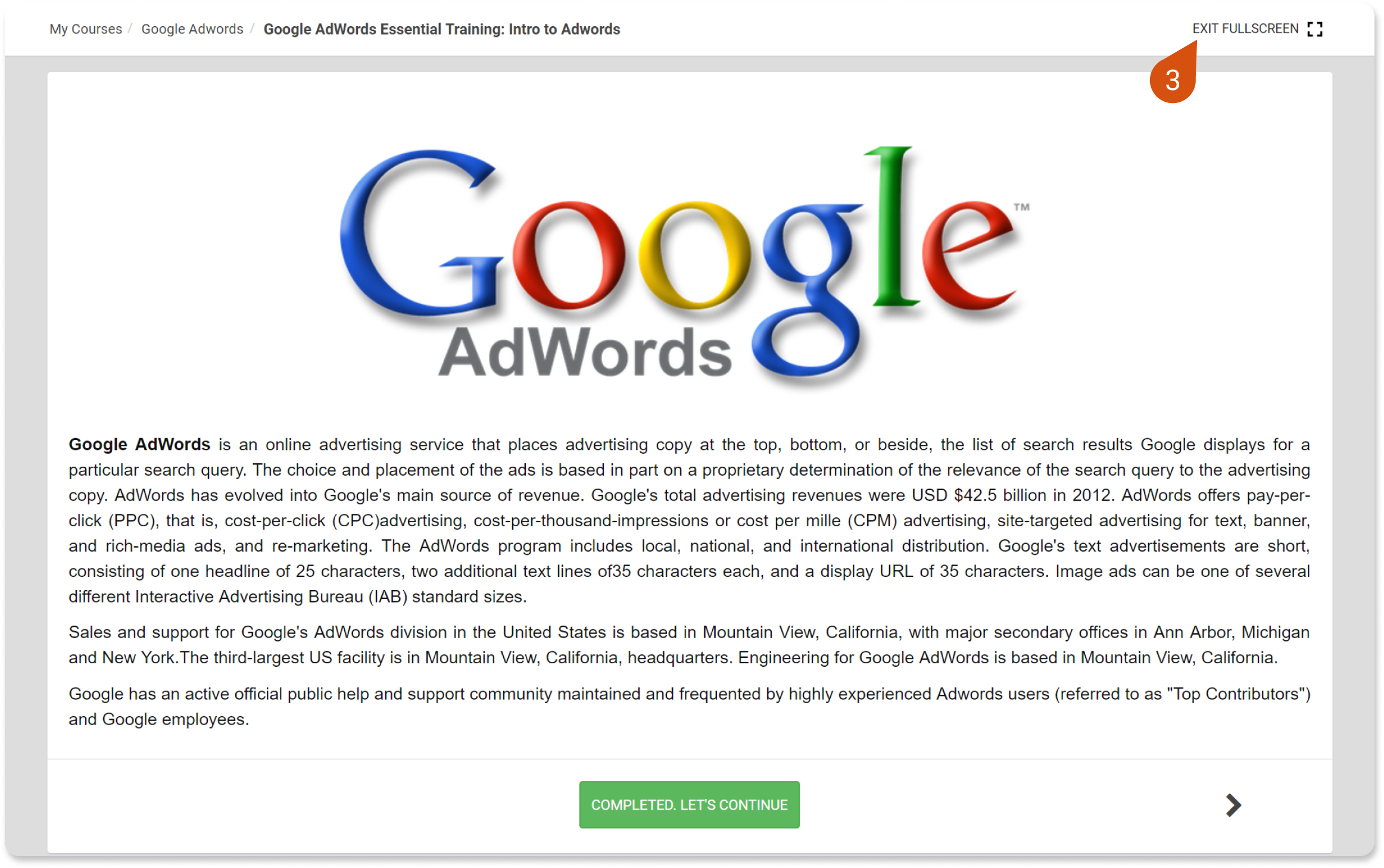 You will notice that compared to the non-maximized viewable area, the toolbar to the right of the content is missing as well as. This menu can be brought back by exiting the fullscreen mode (3).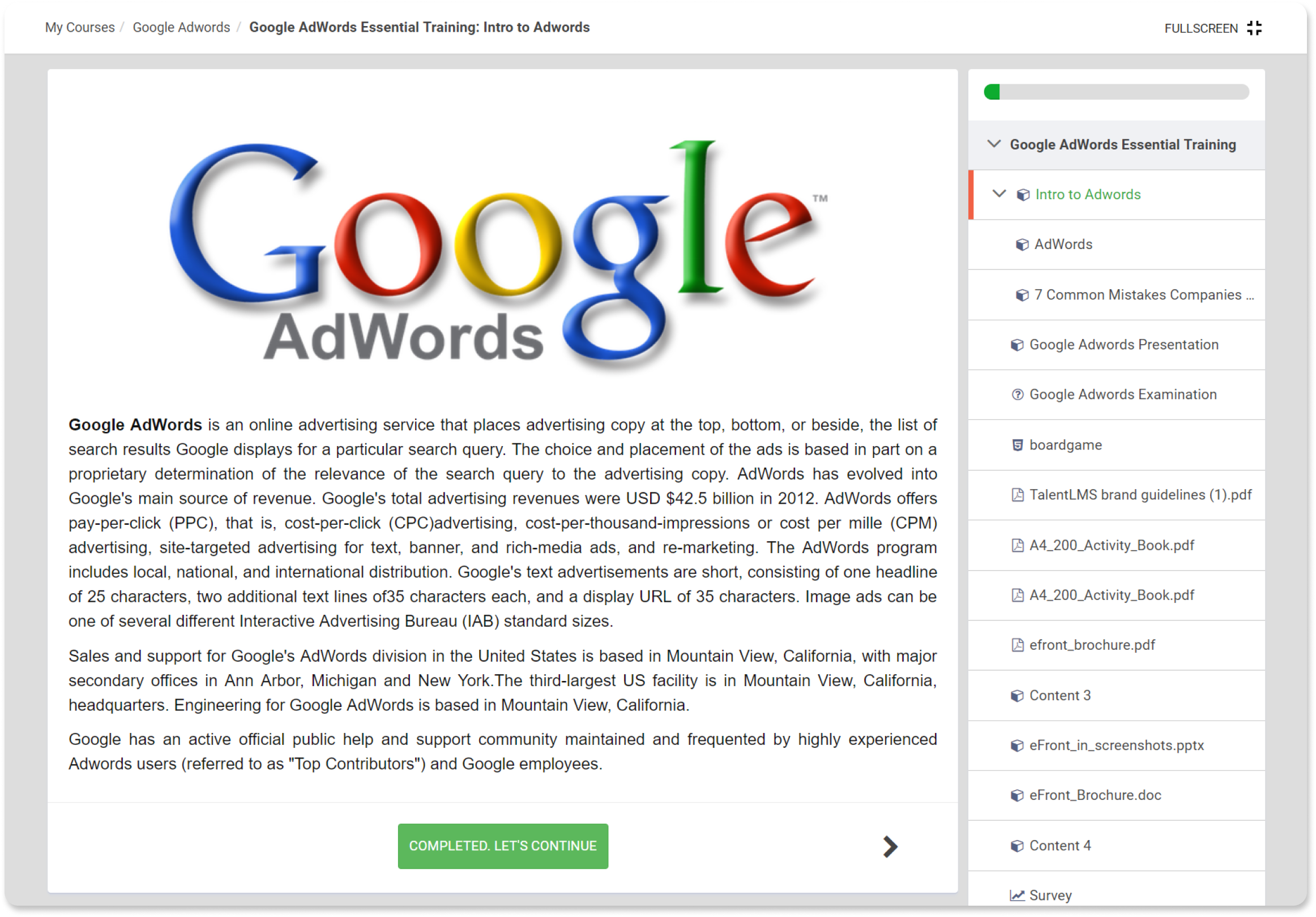 This feature is not only useful when you want to remove redundant information from the lessons page, but also when you want your content to be displayed in full width, taking up all available space.