BigBlueButton is an open source web conferencing system, widely used for e-learning purposes. eFront offers a native BigBlueButton integration to let you make the most of its video-conferencing, live-chatting, as well as its document and desktop-sharing capabilities.

Before integrating eFront with BigBlueButton you, first, have to set up your own BigBlueButton server as described in this manual: http://docs.bigbluebutton.org/install/install.html.
Once you're done, follow these simple steps:
1. Sign in to your eFront account as Administrator and go to Home > System settings.
2. On the left-hand panel, click Integrations (1) and go to the Conferences (2) tab.
3. From the Choose service drop-down list, choose BigBlueButton (3).
4. In the respective fields, type the Server URL (4) and your BigBlueButton salt (5).
5. Click Submit (6) and wait for the Success! message.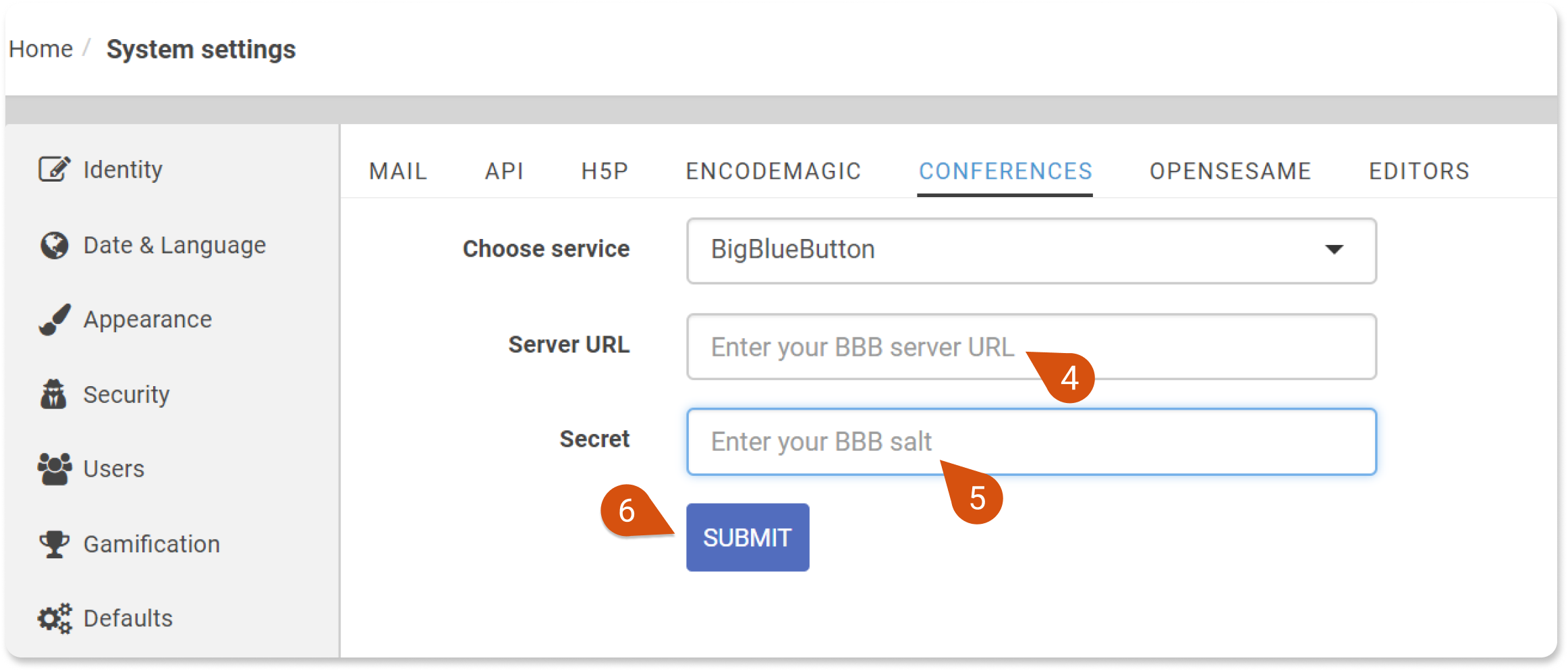 Great!
You're ready to use BigBlueButton within your eFront portal.
Whenever you add a new session to an Instructor-led Training event, the BigBlueButton conference room is now one of your choices in the Location (7) drop-down list.