BigBlueButton is an open-source web conferencing system, widely used for e-learning purposes. eFront offers a native BigBlueButton integration to let you make the most of its video-conferencing, live-chatting, as well as its document and desktop-sharing capabilities.

Before integrating eFront with BigBlueButton you, first, have to set up your own BigBlueButton server as described in this manual.
Once you're done, follow these simple steps:
1. Sign in to your eFront portal as the main administrator; go to Locations and click on Add Online Location (1)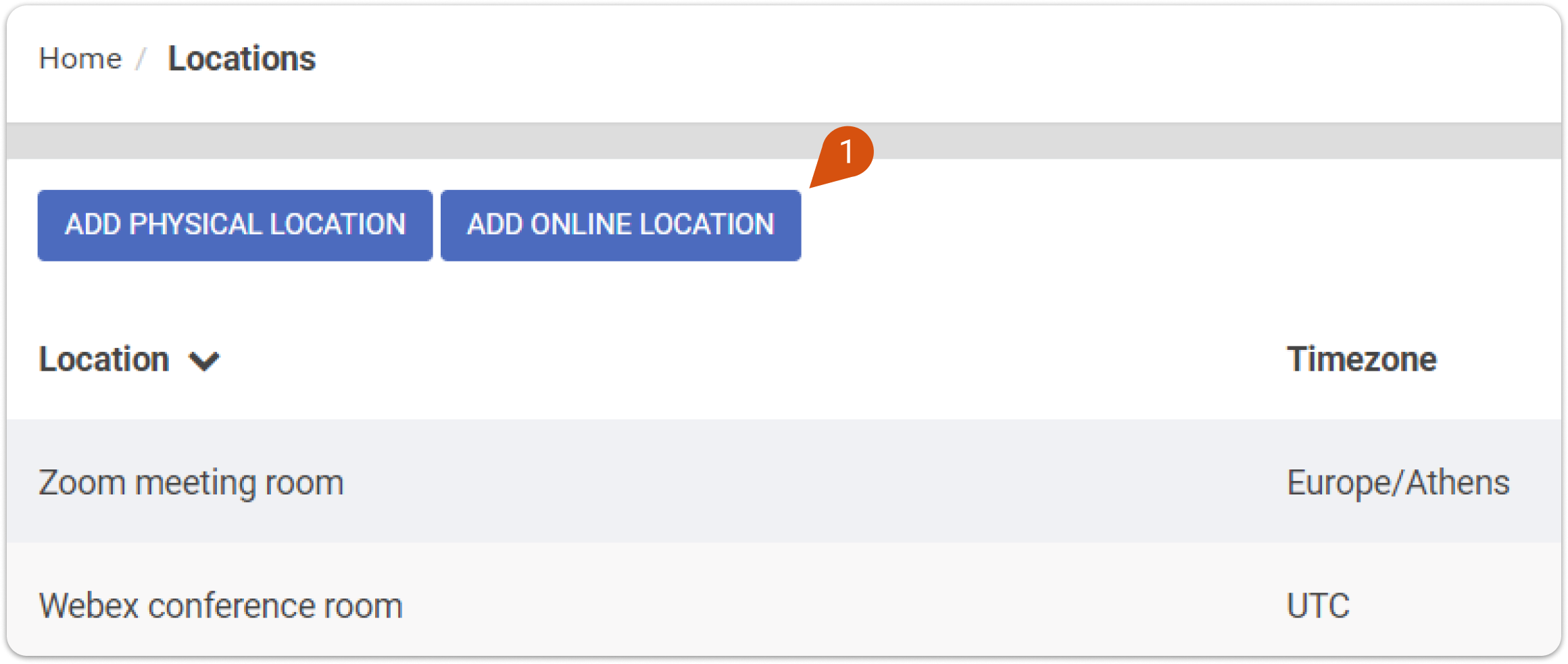 2. From the Choose service drop-down list, choose BigBlueButton (2)
3. In the fields Server URL and Secret add the BigBlueButton URL and salt respectively
4. You can select the session recordings to stary by default, by checking the box of the Start BBB recording automatically (3) option
Note: You can set a different specific time-zone, and even set this location to be owned by a specific branch ('Click to set branch ownership' and choose the branch).
5. With all data added and after making sure that all settings are correct, click on Add to confirm
A confirmation message will let you know that the integration is set, and the respective location has been created.
You're ready to use BigBlueButton in the blended learning courses of your eFront portal!