After uploading a video or audio unit, you are offered some extra options and settings to create a more controlled learning experience.
These are the file types that the system automatically recognizes as audio or video files after the upload:
Audio: wav, aiff, mp3, wma, aac, ogg, wave, ra, aif.
Video: avi, flv, mp4, mpeg, webm, ogv, mpg, mov, wmv, 3gp, m4v.
Note: The above lists refer to file formats as converted by the Encode Magic integration, which is available in all portals hosted by our servers. On-premise installations can convert files on their own (before uploading them) or upload directly a web-enabled format (i.e. mp4 for videos)
Video unit completion methods
Go to "How to complete it," and you will see one more completion method: After video ends (1) urges learners to watch the whole video before they move to the next unit.

You can also check Disable video fast forward (2) to disable your video's progress bar and require learners to watch the whole video in order to complete the unit without skipping.
Note: If you're interested in other ways to prevent learners from skipping a video unit, check this article.
Captions and Descriptions
After you have successfully uploaded an audio or video unit, you can use .vtt files to add Captions (1). For video files, you will also see the option to add a Description (2).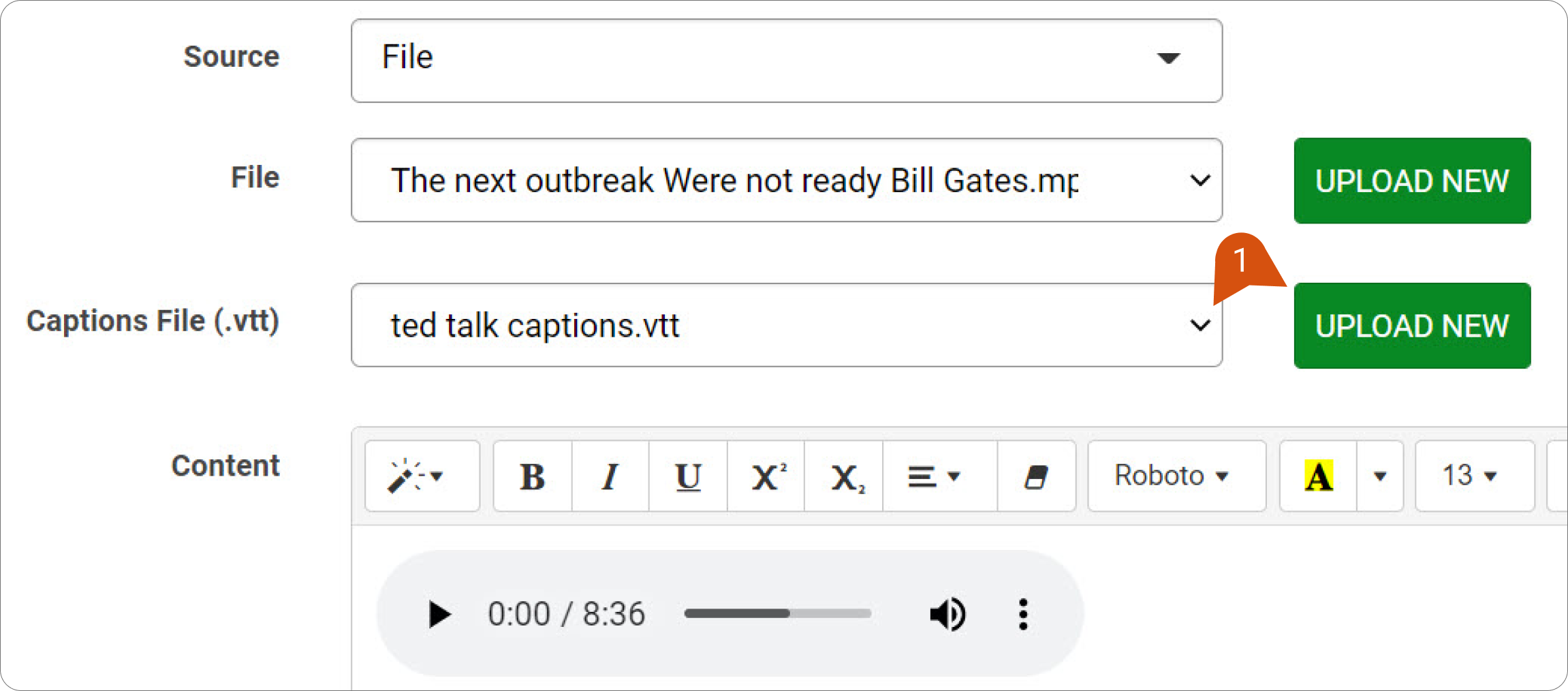 To activate or deactivate Captions and Descriptions, learners can click respectively the closed captions icon (CC) (3) and the closed descriptions icon (AD) (4) at the bottom right of the video/audio frames:


Note: Review the article here to have all information on the available completion methods according to the content type.