To create a unit using a file, log in either as an administrator or an instructor and go to your course's dashboard to add a new content unit.
Click the source field, choose "File" from the drop-down menu (1), and then click the "Upload New" button (2).
If you have already uploaded the file to your lesson files, you will be able to find it in the drop-down menu by clicking "Select a file."
Once you have selected or uploaded the file, the file's content will be injected into your unit's content. Please note that the file's name will replace the name of the unit by default.
Note: For content such as SCORM/xAPI and AICC the default completion method is automatically set to 'None' as these content types have their own internal completion rules (find more details in this article).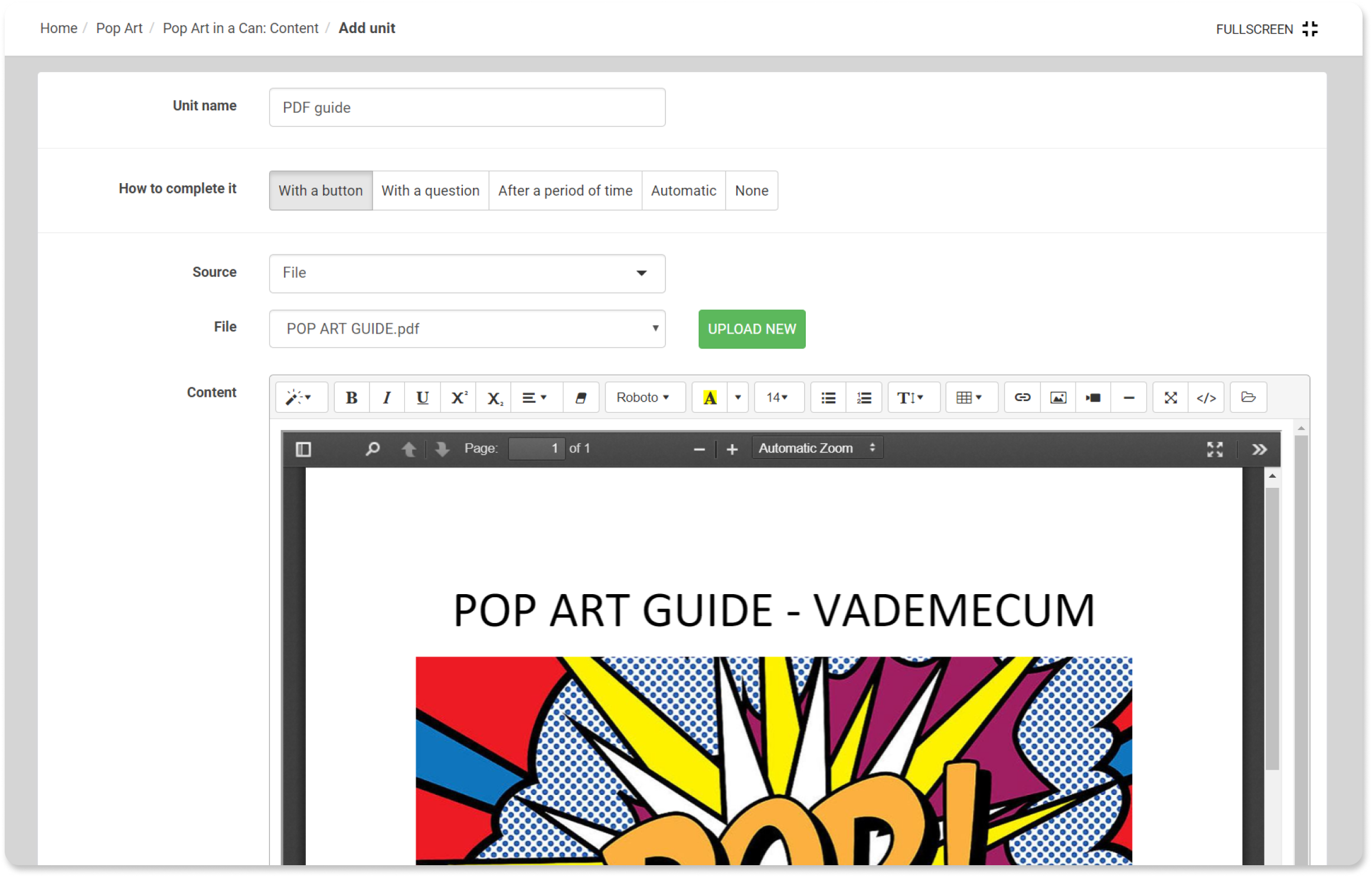 Based on the file type, learners will either see an embedded version of its content or need to click a link to open or download it.
Drag and Drop
Another way to create a unit using a file is by simply dragging and dropping the file into the course's dashboard (1):
A file upload progress bar will show up at the top of the page (2).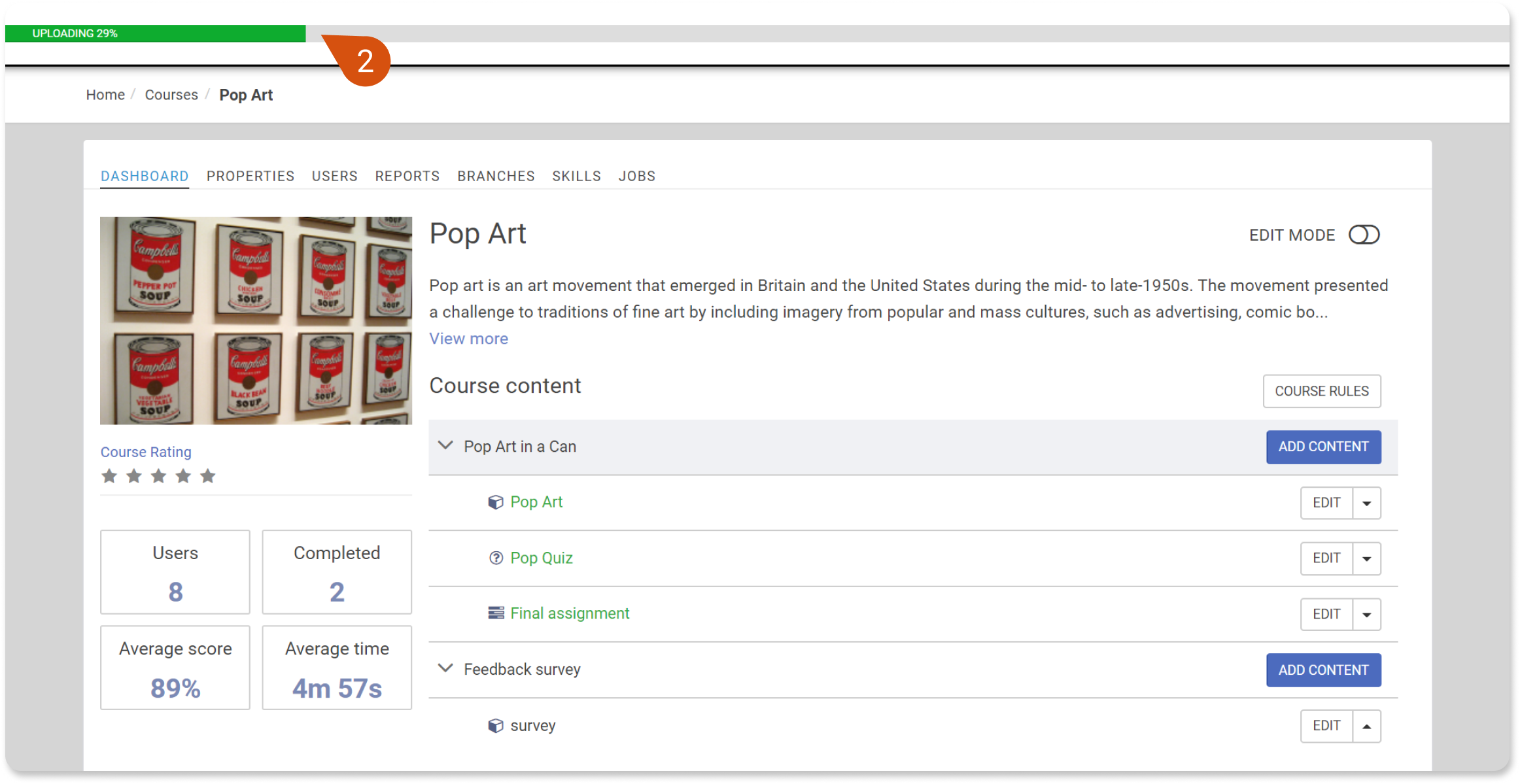 As soon as the upload is complete and if the course has only one Lesson library, a new unit will be added to your course's content.
If your course has more than one Lesson library, you will see a message asking you to choose the library you want the new file unit to go to (3). You can even type the name of a new lesson to create it at this point.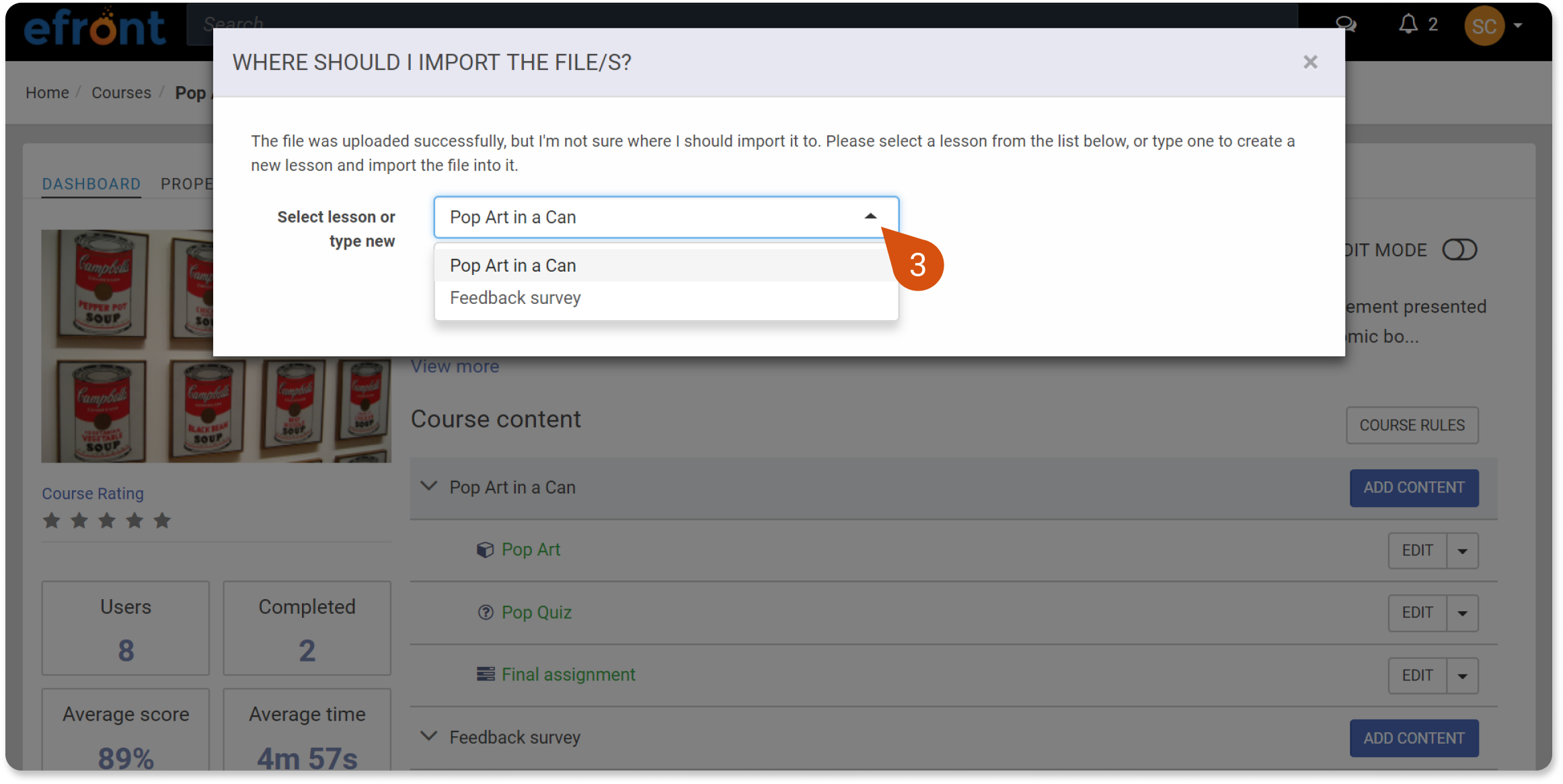 Note: After a video unit is uploaded, some extra options will pop up (see this article for more details):
You can choose "

After video ends" (4)

as a completion method, urging learners to watch the whole video before they move to the next unit

You can use .vtt files to add a description and/or captions (5)