You can export data from your eFront system to a CSV format. To perform a CSV export, log in as an administrator, and from your Administration panel go to Maintenance (1) -> Export to CSV (2).
Select the data type that you want to export (3), the preferred delimiter (4), and then click on Export (5).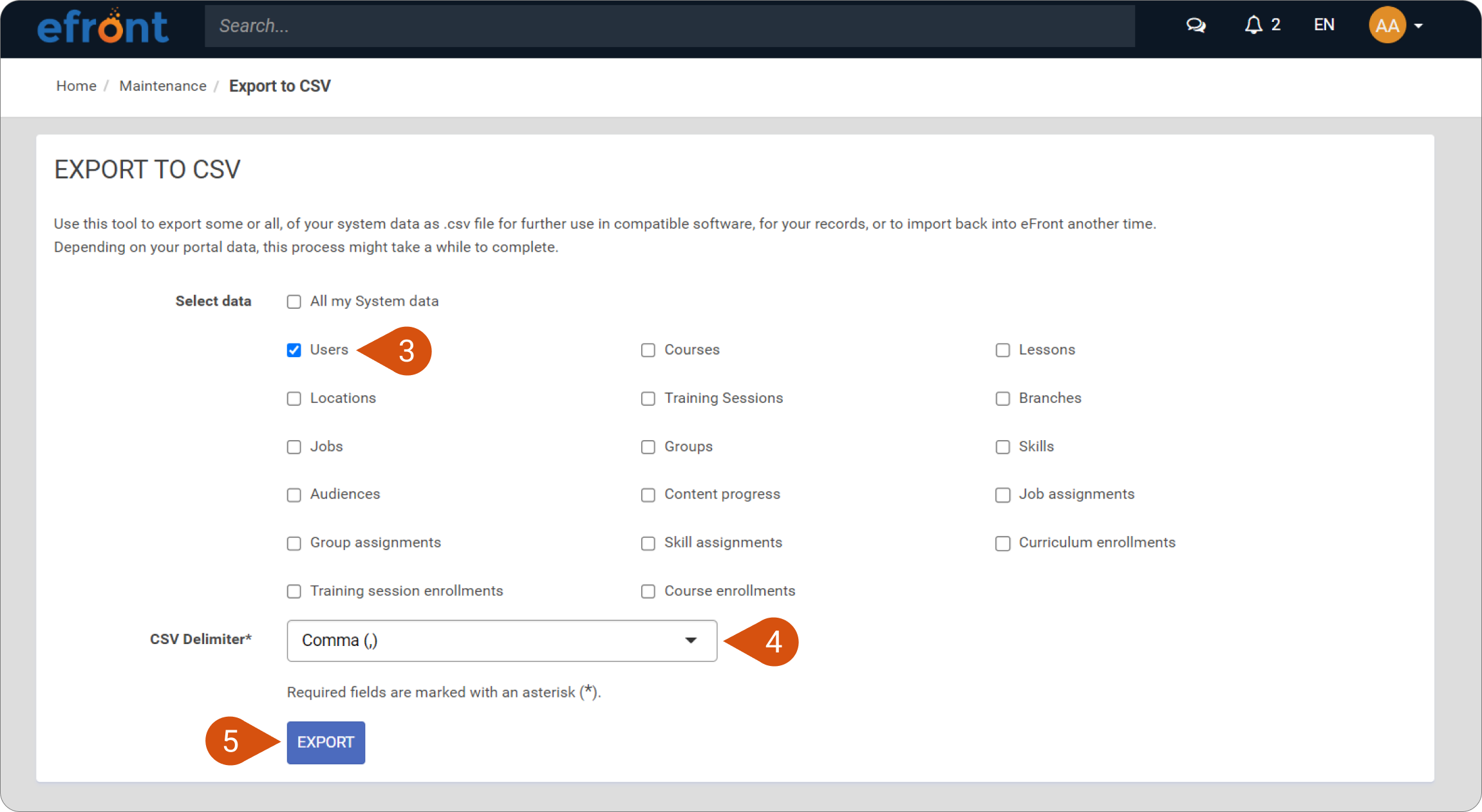 A notification indicating that the export is in progress and the download will start shortly will appear.

When the export is ready, the download will start and appear at the bottom of your web browser (5).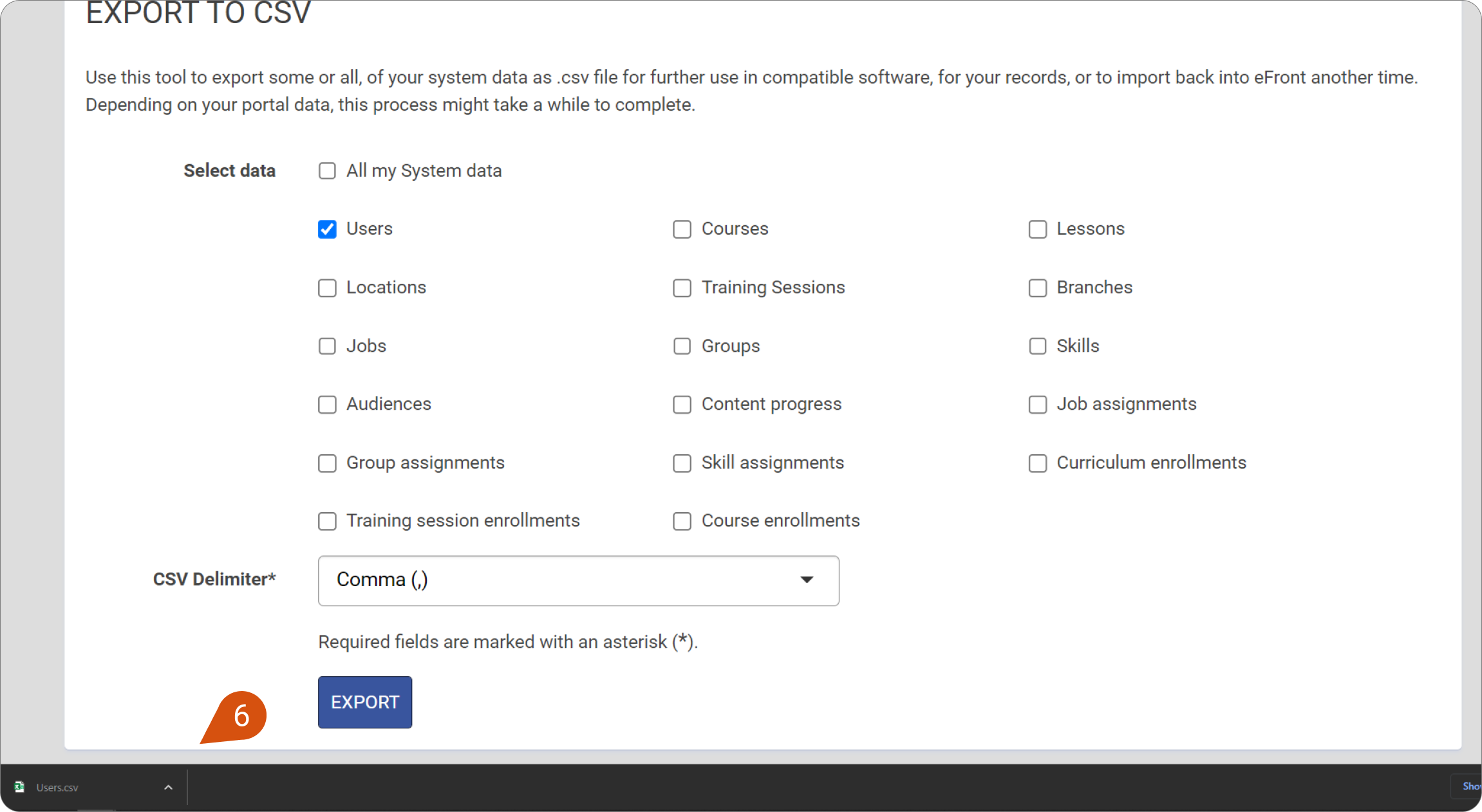 These are the types of data you can export:
Users

Courses

Lessons

Locations

Training Sessions

Branches

Jobs

Groups

Skills

Audiences

Content progress

Lesson progress

Job assignments

Group assignments

Skill assignments

Curriculum assignments

Training session assignments

Course assignments