To create a unit using a file, log in either as an administrator or instructor and navigate the course dashboard to add a new content unit.
Choose the option "File" for the source of the unit (1), which will display a drop-down menu containing all available files in a lesson along with an upload a new file button (2).
If you have already uploaded the file in your lesson files, you will be able to find it among the values of the drop-down menu. Otherwise, use the upload button to upload a new file.
Once you have selected the file, the content of the file will be injected into the content of the unit. Notice that the unit name will get the filename as default.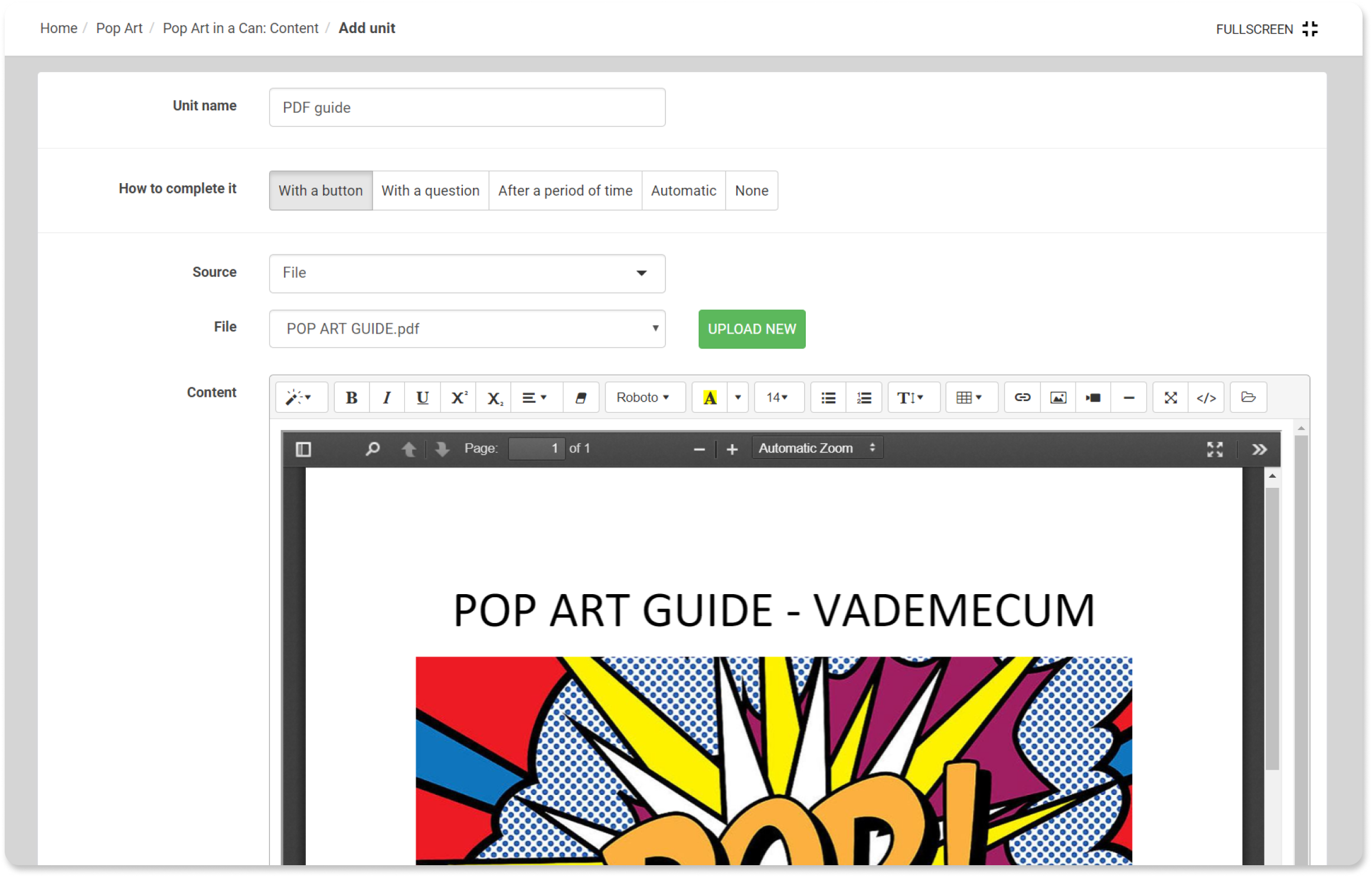 Note: According to the file type, it will either be embedded in the unit or be presented with a link for the users to open or download it.
Drag and Drop
Another way to create a unit using a file is by simply dragging and dropping the file into the course dashboard (1):
A loading bar will show up on the top of the page (2) showing the upload status.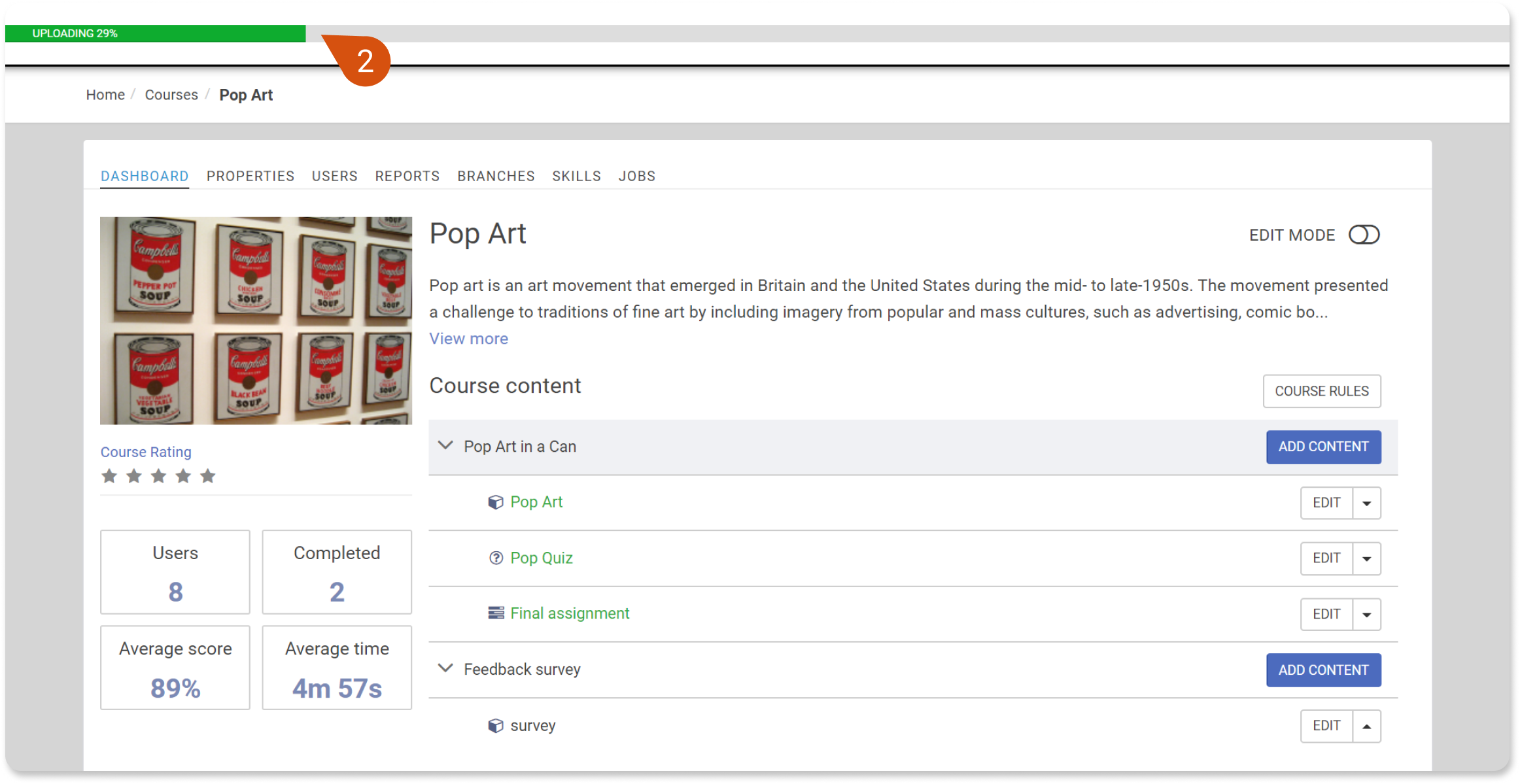 As soon as the upload is completed and if the course has only one Lesson library, a new unit will have been automatically added to the content.
If the course has more than one Lesson libraries, a message will pop up asking you to which library you want the new file unit to be added (3). You can even type the name of a new lesson to create it at this point.