To manage user permissions, you can use User Types. A user's type defines the set of permissions and capabilities that he has in working with eFront.
To manage your User Types in eFront log in as administrator and visit the User Types section. The User Types section shows a tabular listing of the available user types and provides buttons to edit an existing user type or add a new one.
You have the option to fine-tune the permissions of the built-in user types (Administrator, Instructor, and Learner) or add new user types based on the existing ones.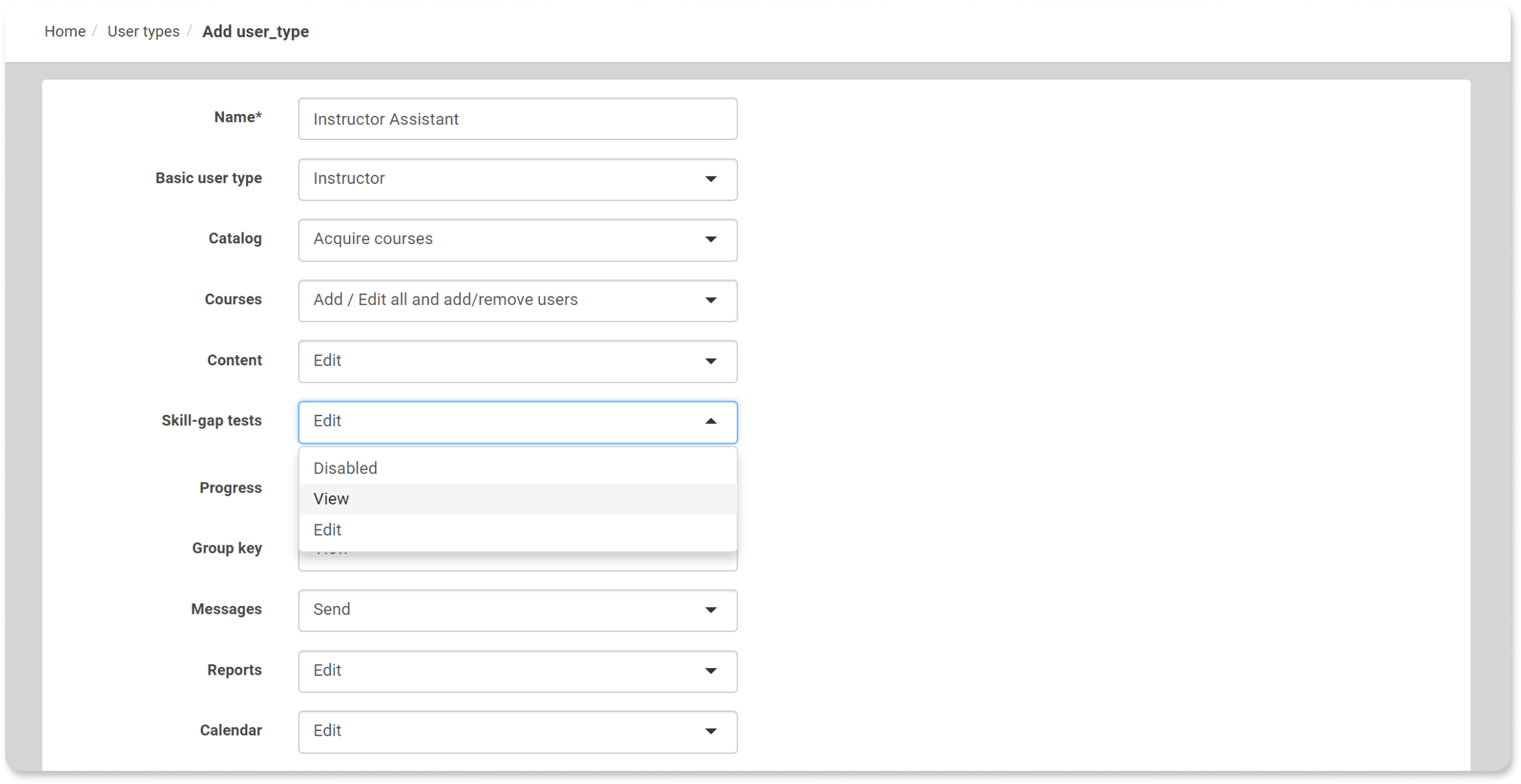 The set of permissions and capabilities that you can fine-tune includes whether the user type can view or edit other Users, Courses, Lessons, Groups, Branches, Skills, Announcements, Themes, etc.