To set up a self-assessment test, you may do so, by logging into the system either as an administrator or as an instructor. In any case, your account should have the appropriate permissions to add/edit tests.
Once you have logged in, go to the course and the lesson you want to set up the self-assessment for and then go to the content of that lesson to add a new test (1).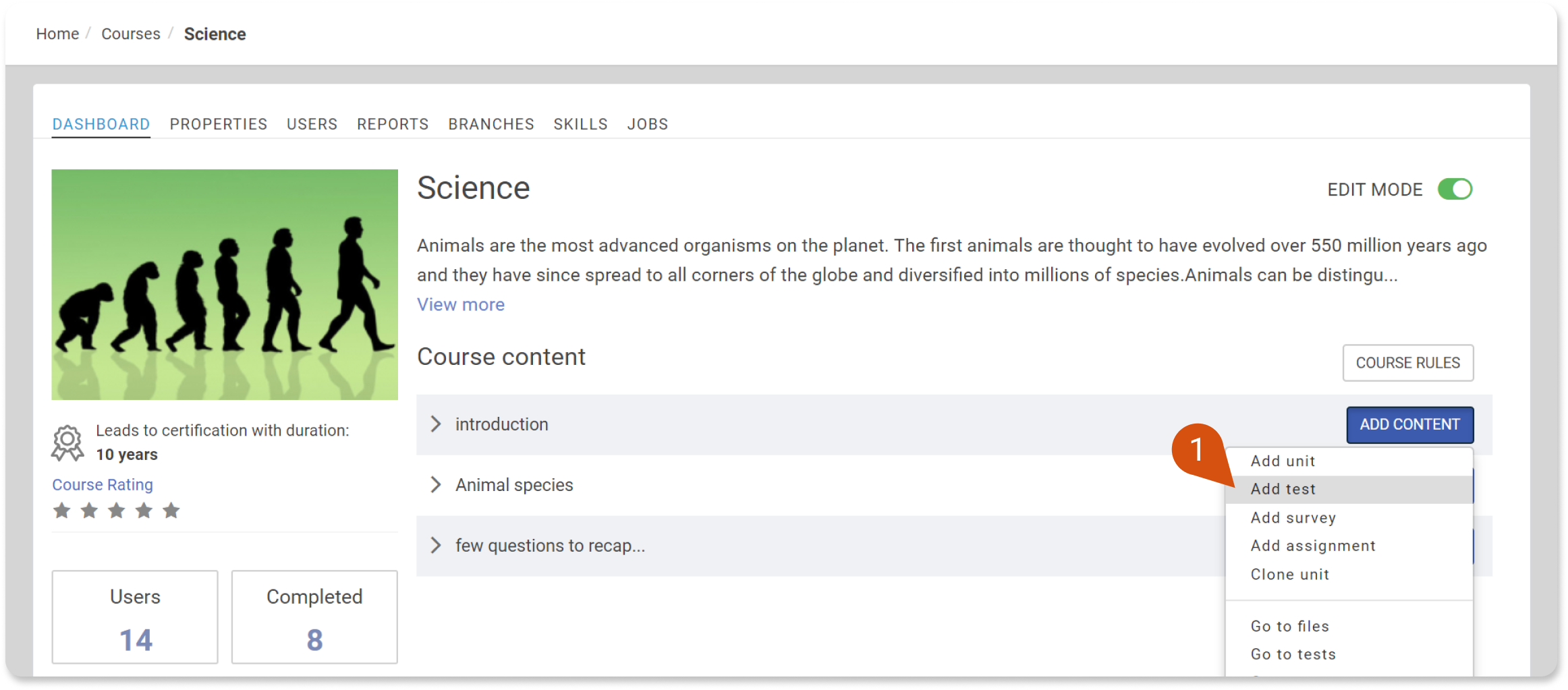 This will lead you to the add new test screen. Next, click to view the advanced settings for that test (2).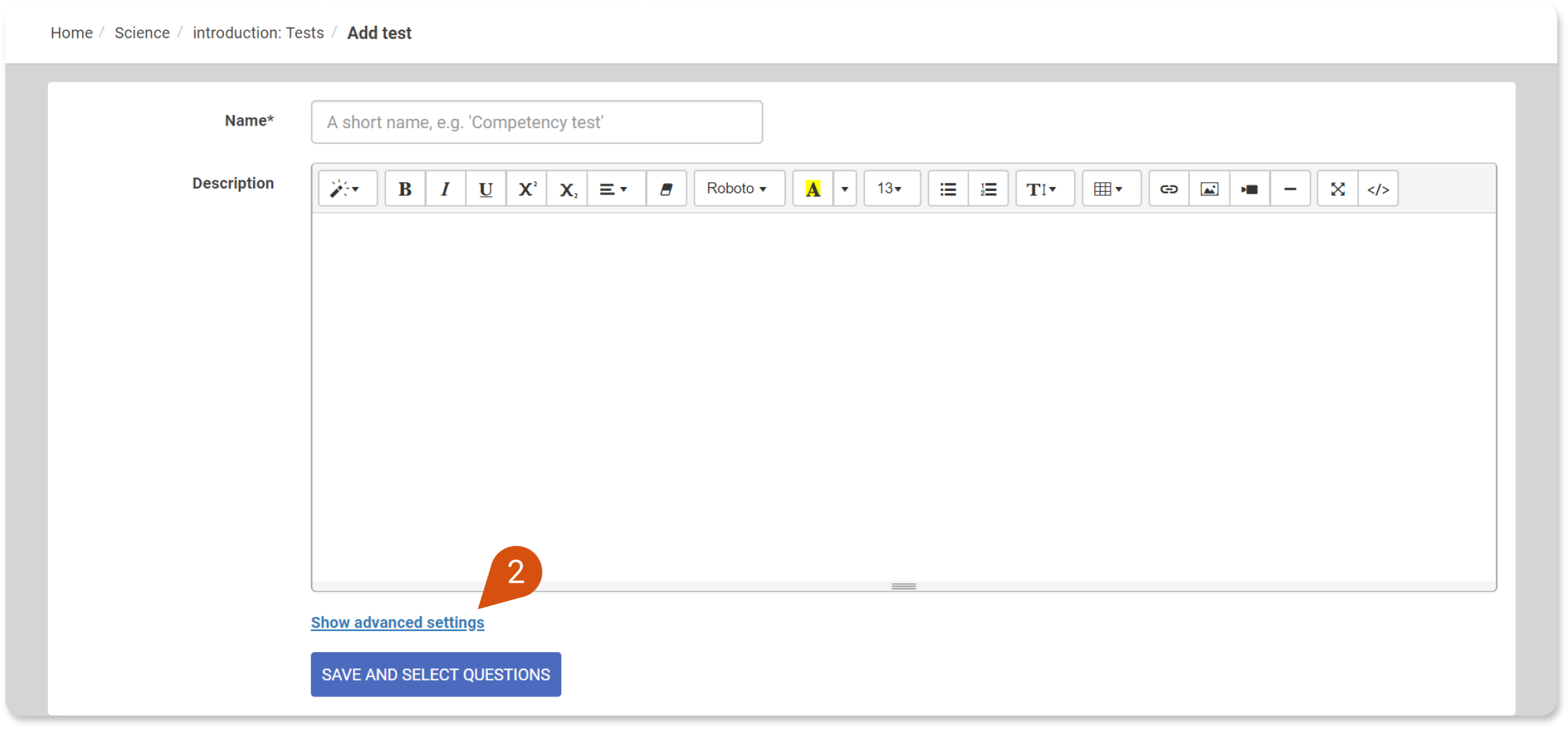 Among those settings, you shall notice the Test mode option, which has three available values. Select 'Self-assessment' (3).
Once you have set up the self-assessment, you may proceed to select the questions for it. Your Learners will be able to take the self-assessment as if it was a normal test, but their results will not affect their score or grade in the lesson.