To add a question to a new or an existing test you have to click on the "Add question" (1) button and pick one of the many different options on the drop-down list.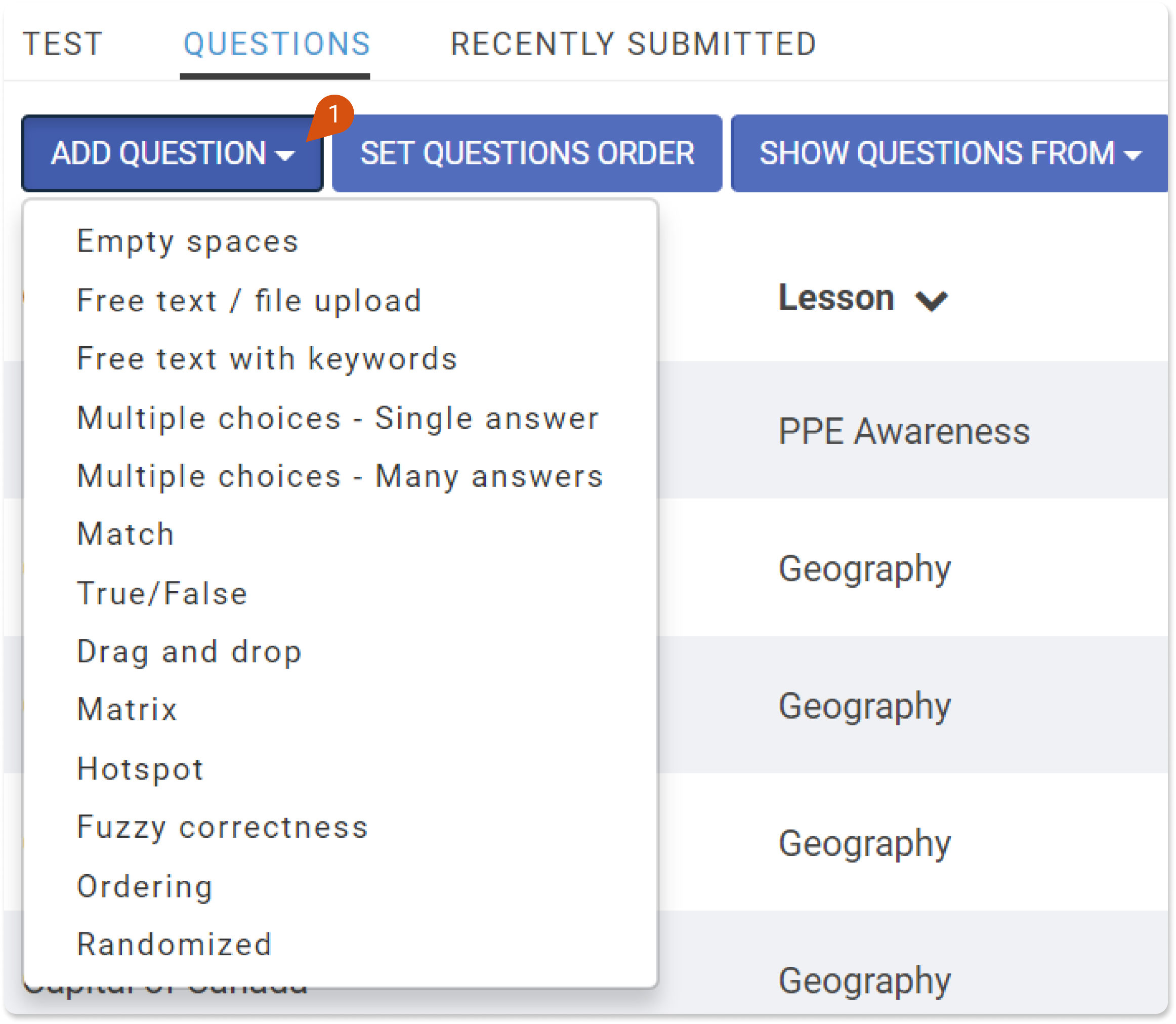 These options (some of them quite self-explanatory) are:
Empty spaces
Free text / File upload: The user either submits their answer via the text editor or uploads it as a document for the instructor to review and grade
Free text with keywords: The user submits (via the text editor) an answer that is graded automatically based on keywords that are set by the instructor to either add or subtract points. An answer is correct when the specified amount of points is collected
Multiple choices - Single answer
Multiple choices - Many answers
Match
True/False
Drag and Drop
Matrix: For more on matrix type questions, see this article
Hotspot: The user has to point the correct area(s) on a specific image.
Fuzzy correctness:  This question type has many correct answers, but each one has a different weight/score as set by you
Ordering
Randomized: The user is presented with a specific number of questions, drawn randomly from a question pool (that contains more questions than the ones required for the test unit). For more on randomized type questions, see this article
New questions are automatically added to the test's questions list and labeled as being in use (2). To exclude a specific question from the test, go to the "Use" column and click on the "Yes" button to change it to "No". To reverse this setting, just click on the "No" button to change it to "Yes".
All changes are auto-saved.