To change a user's status in a course manually, go to Home -> 'Courses' and click to edit the course you want. Once you click on it, go to the user's tab (1).
For each student, you will notice that the status of the user is actually a link (2). Clicking on that link will display a drop-down menu where you can change the status of the users.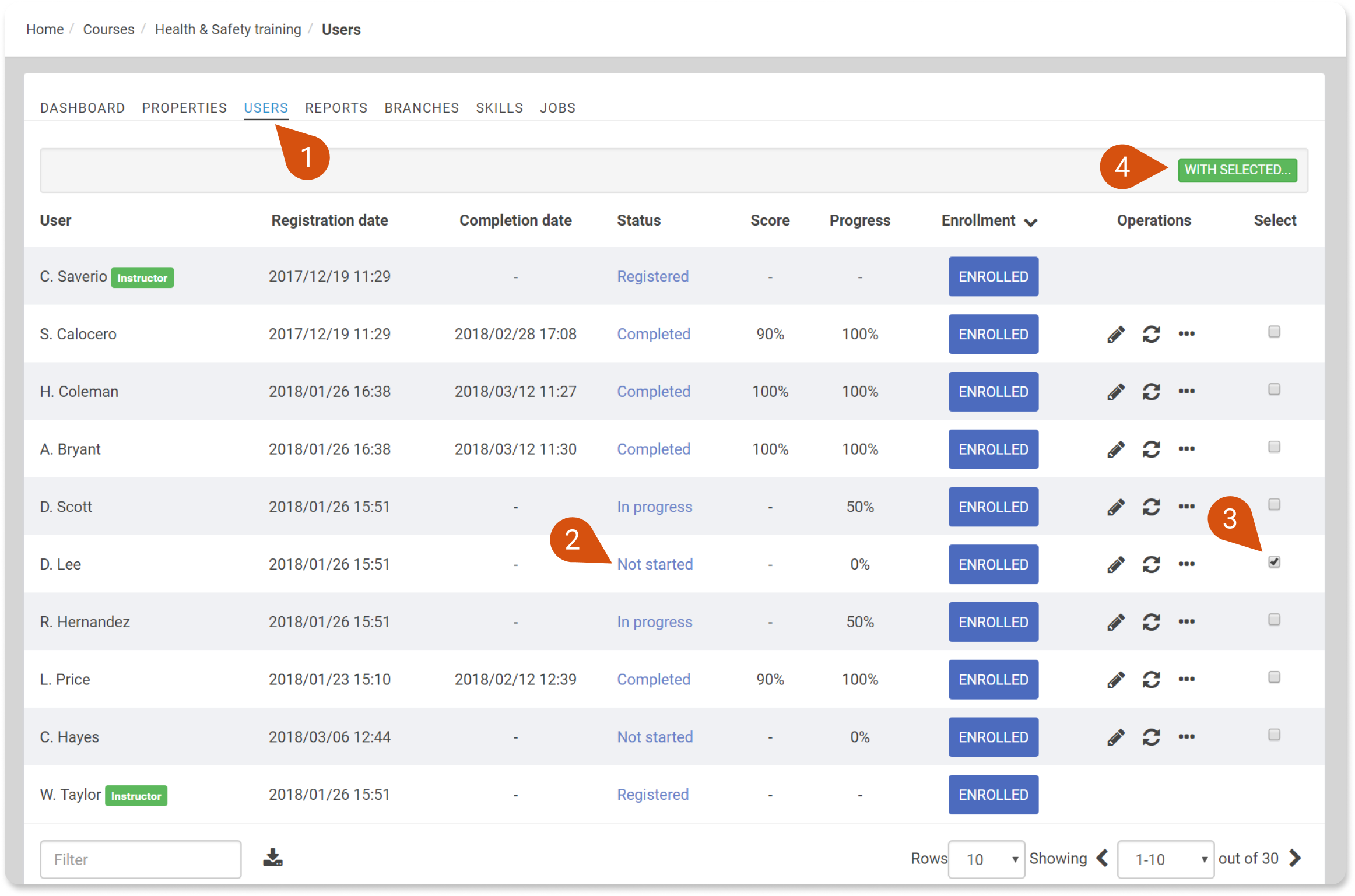 Once you change the status of the user click on the confirm button to save your changes. If you want to cancel, click on the cancel button.
If you would like to bulk change the status of many users and also set a score, issue or revoke the certificate, you do not have to do the above process for all users. You can select the users you want (3) and then click on the 'With selected' (4) option.
A pop-up window will appear then and over there you can perform your bulk actions and change the status of the users.
In case you have made changes to your course, for example, if you have added new content units to it and you want to synchronize the users' progress, you can click on the sync icon under the operations column (5).
Note: In case you need just to extend the access to a course for specific users, you can proceed as shown in this article.